You don't often hear "John Mayer" and "Oprah Winfrey" in the same sentence, but you're about to.
On April 4, Oprah posted a photo of herself and the late Maya Angelou, who would have been 91 years old on Instagram.
Here's her post:
Oprah's post apparently attracted some unwanted attention from a "fan" who straight up came for her.
The fan claimed Oprah did not have the authority to call Angelou "Maya":
The fan said:
"Ms. Angelou to you Oprah. You have no license to call her Maya. She will always be be Ms. Angelou."
To which Oprah responded:
"she actually gave me permission after the 2nd or 3d visit to her home to call her "Maya". Believe me I've witnessed when other folk did NOT have that permission!"
And while, all things considered, this was a pretty kind clapback, it actually inspired John Mayer to come out and say exactly what was on his mind.
"When Oprah claps back — look down," he begins. "One of her hands is your face."
The rest of the clapback experience embodies your existential crisis following an Oprah clapback.
"Now look in the mirror. That's right; you have seven Oprah hands for a face. You're tripping. This is due to the dusting of neurotoxins released from the clap. You will wake up at the job you had in high school, but at the age you are today. In your pocket you will find a note that says 'do better.'"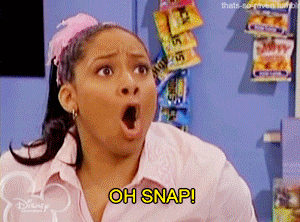 He got them gooooooooood.
Mayer himself was actually a guest on the Oprah Winfrey Show in 2006:
This was shortly after the release of his album Continuum featuring such hit songs as "Waiting On The World To Change" and "Gravity," which would go on to be defining tracks.
Other than that, Mayer and Oprah don't have much of a pre-existing relationship.
It just seems like Mayer really wanted to stan Oprah this time.
Mayer doesn't have any future albums planned, but hopefully he and Oprah will do a clapback double feature on the next one.