Cardi B does whatever the f**k she wants. This is why we love her.
Well, also she makes straight-up bops.
But even without those, we'd still love her. Because in this waking nightmare of an era defined by giving HELLA f**ks while pretending to not give any f**ks, Belcalis is out here genuinely, truthfully, sincerely bereft of f**ks. She is fresh out!
Which is why when a "wardrobe malfunction" at the BBMAs turned into a feverish debate about her… um… "pu**y" (HER WORDS NOT OURS!), Cardi just upped the ante.
It all started with this photo of Cardi and Offset on the BBMAs red carpet.
In the version of this photo taken from behind Offset's back (which seems to have been scrubbed from social media, but Cosmo has it here) it seems like maybe you get a view of… Cardi Jr, ifyouknowwhatI'msaying.
Especially after supposed sleuths began circulating "enhanced" versions of the photo. Which… as a homosexual, I'm by no means an expert on the ins and outs (sorry) of female anatomy, but like… people are deeply confused about what they're looking at in this photo and I have spent 45 minutes scream-laughing about it and now this piece is past deadline.
Anyway! Cardi was similarly unconvinced by those "photoshopping it even more, like, 'Oh, Cardi p*ssy Cardi p*ssy,'," as she put it, so she posted a video to YouTube in which she is essentially naked to settle the matter once and for all.
And, in true Cardi fashion, she had some choice words for the haters, including (thank God!) a much-needed anatomy lesson:
"First of all, that ain't my p*ssy, my p*ssy right here. This where I birthed my daughter from. This right here, the part that shows, you know when I'm going like this? That's just my ass. You know when you got a fat ass. That sh*t gets fat right here. This the part right here, this the part that gives the dick comfort."
Can't argue with these facts.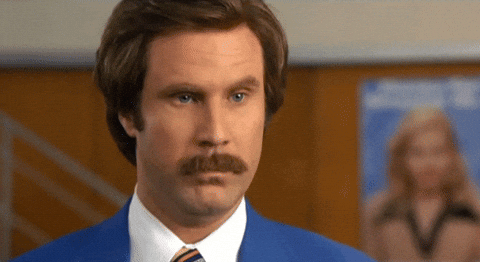 Of course, people still had lots to say about this… both good and bad.
Damn ma it's not that serious

— Natthenn ☁️ (@natthennn) May 2, 2019
I've never seen such a pure creature. She's a true blessing huhuhu

— David Samuel Martin (@DSAM114) May 2, 2019
Anyway, if you're STILL not convinced, Cardi has words for you too:
"Y'all want to look at my p*ssy so bad? You should've went to see me when I was a motherf*cking stripper and I was promoting myself, like 'Come see me.' Now, too bad!"
Well, okay, then, there you have it!