Listen, Game of Thrones fans: You have GOT. To CALM. DOWN.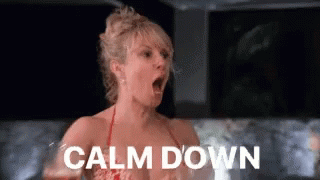 All social media is from Sunday evening till Wednesday morning is people shrieking about Game of Thrones and then shrieking about how shrieking about Game of Thrones is spoiling Game of Thrones. It's the most rabid, most over-the-top fanbase that has ever lived.
But there's shrieking about spoilers, and then there's low-key death threats about spoilers. And a Twitter guy recently got one hell of a clapback from none other than The Late Late Show's James Corden.
In his monologue on Monday, Corden referenced the most recent goings-on on Game of Thrones.
SPOILERS AHEAD, SO NOW IS YOUR CHANCE TO GET THE HELL OUT OF HERE. YOU HAVE BEEN WARNED, NO WHINING, NO CRYING.
In making a joke about Trump's trade war with China, Corden made a reference to Daenerys Targaryen burning down the King's Landing on the most recent episode of Game of Thrones:
Don't worry, everyone! President Trump knows exactly how to get out of this trade war with China… pic.twitter.com/B0LBrxQEbW

— ✨ The Late Late Show with James Corden ✨ (@latelateshow) May 14, 2019
According to HuffPost, a viewer tweeted (from an account that has since been suspended) some harsh words for Corden's spoiler-laden quip:
It's fucked up you can't even watch TV without a fat fuck spoiling something… Luckily I got to see it before this, but seriously I hope his kid gets cancer.
The troll claimed it was just a joke, but… kids getting cancer isn't funny! So it didn't go over very well! And Corden clapped back with the perfect, measured response:
Hard to say it better than that! And the internet was right there waiting to back Corden up.
The problem to me is they know there's another person but since they are hiding behind a computer, they really don't care what they say. It was despicable, hurtful & should never be allowed ever. Wishing harm to a child over a show spoiler is as low as you can get.

— Pamela T (@pst8367) May 15, 2019
So what did we learn today?
How about this: A good litmus test for a social media post is whether or not you'd say it in an actual real-life interaction with an actual human person. You know, like we used to do before the internet? So: Would you say the same thing if you were face to face in public with other people watching?
No? Then shhhhhhhh. Forever. You're welcome!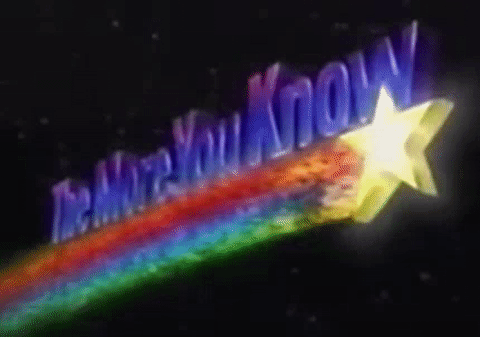 And if you just can't help yourself, perhaps you should check out this book on Ten Arguments for Deleting Your Social Media Accounts Right Now. Clearly you can't handle it.