Last week, Trump made headlines yet again when he attacked Democratic Representative Elijah Cummings of Maryland on Twitter.
The President got defensive when Representative Cummings spoke out about the conditions at the border as well as issuing subpoenas to the White House on potential illegal activity in connection with his role as role as chair of the House Oversight Committee.
Like any mature adult, Trump turned Cummings' comments around and spoke ill of Cummings' own district, Baltimore.
….As proven last week during a Congressional tour, the Border is clean, efficient & well run, just very crowded. Cumming District is a disgusting, rat and rodent infested mess. If he spent more time in Baltimore, maybe he could help clean up this very dangerous & filthy place

— Donald J. Trump (@realDonaldTrump) July 27, 2019
The presidential Tweet sparked outrage from people everywhere, including singer John Legend.
The "All of Me" singer was approached in West Hollywood by TMZ, and he took the opportunity to speak his true feelings about President Trump.
The video begins with Legend exclaiming:
"Our President is a flaming racist. He's a piece of sh*t. He says 'piece of sh*t, sh*t' all the time. That's what he does. We need to get him out of office."
The reporter can be heard asking Legend what can be done about Baltimore, to which Legend replies;
"There's a lot that can be done. It's got an overall century of history that created the problems that they have and we need to focus on making all of our communities better instead of talking sh*t about a community just because you're a racist prick."
But Legend didn't stop his dig on Trump there.
"Donald Trump is an evil, f*cking canker sore on America's whole landscape. So, we need to get him out of office."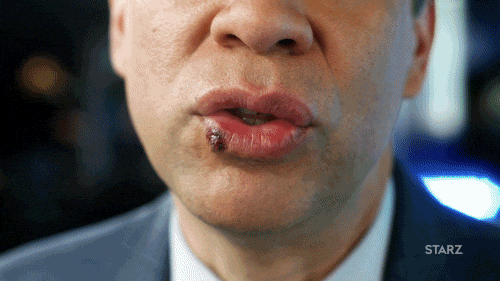 Yep, John Legend just called Trump a "canker sore" and it might just be my favorite nickname for Covfefe yet.
The internet is living for the new description of 45.
Never a truer word was spoken

— nina chaudhry (@NinaNchaudhry97) August 1, 2019
John Legend speaks the truth about trump! Don't @ me because of the profanity, they are the same words and thoughts trump thinks about everything that anyone that criticizes him or does not kiss his ring.https://t.co/oIpmcu3Zak

— 🗝Keeper of Time🌙 (@Time_Sentinel) July 31, 2019
Maybe it's time we found a little baking soda to get rid of the canker sore of Donald Trump.
It's Christmas in July with John Legend's latest studio album, A Legendary Christmas, available here.