Whether you were a numbers whiz or mathematically-challenged kid in school, you have to admit one nice thing about math:
There's pretty much always a right answer.
Unlike other subjects that are more abstract, hypothetical or subjective, math always seems to have its act together.
But when Twitter user @pjmdoll recently posted an equation, everything we know about mathematics was suddenly thrown into chaos:
Ok, think back to what you learned about the order of operations…and easy breezy beautiful Covergirl, right?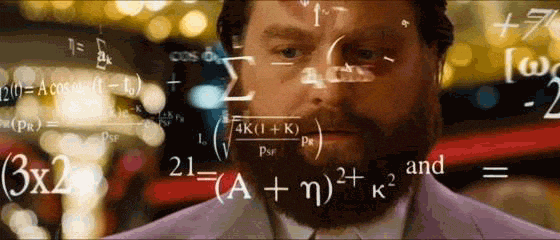 Guess again.
It turns out that there are two schools of thought that lead to two very different answers.
Let's break them down.
Everyone can agree that things in parentheses go first, right? So we can get that 2+2 solved and simplify things to 8÷2(4).
But this is where people start to disagree.
Some say you should now work your way from left to right, which would mean taking care of 8÷2 first, which gets us 4, and then multiplying it by the 4 in parentheses for a final answer of 16.
Others say that you should first solve 2(4) to get 8, and then solve 8÷8 to get a final answer of 1.
Anything other than 1 is absolutely wrong hth

— Alex⚓ (@ClassyXhakalaca) July 28, 2019
i do parenthesis, multiplication, then division so i believe it's 1

— em ♥︎ (@pjmdolI) July 28, 2019
1. The amount of people saying 16 need to retake math 😭

— JKOurEuphoria (@JungKookQueen97) July 28, 2019
So how can this be? And which one is the correct answer?
Well, it turns out that they could both be "correct" depending on how you were taught math.
If you were taught the BODMAS method (which stands for Brackets, Orders, Division, Multiplication, Addition, Subtraction), you wind up with an answer of 16.
If you were taught the PEMDAS method (Parentheses, Exponents, Multiplication, Division, Addition, Subtraction), then you end up getting 1.
Several people attempted to quell the debate by pointing this out:
(2+2) 4
8/2(4)
According to PEMDAS you need to get rid of parathenses first so
2(4)=8
8/8=1 answer is one.

— koook (@SoWhAT9000) July 28, 2019
You need to see the how bracket is created.
There can be two cases:

Case 1:
8 ÷ 2 x (2+2) = 8 ÷ 2 x 4 = 4 x 4 = 16

Case 2 (Given case):
8 ÷ 2(2+2) = 8 ÷ 2(4) = 8 ÷ 8 = 1

RULE is STEP-BY-STEP following of BODMAS (Bracket, Of, Divide, Multiply, Add, Subtract)

Hope it helps !

— Get Out Valverde (@fcb_banter) July 29, 2019
Ok, so even if we can't all agree on a correct answer, we can at least all agree that the problem needs to be stated differently for clarity:
It's either 1 or 16 depending on which mathematician you listen to, because order of operations isn't a hard and fast rule, and math is really just a language.

And nothing is true. pic.twitter.com/d324s8grlA

— 🇳🇴Moon-faced Assassin of Joy🇺🇸 (@NomeDaBarbarian) July 30, 2019
Math (or our notation of it) is just a language we use to describe something. It's a natural human language.

This equation is just a poorly worded sentence.

— 🇳🇴Moon-faced Assassin of Joy🇺🇸 (@NomeDaBarbarian) July 31, 2019
This is why most teachers tell students to stop using ÷ pretty early on in learning.

— ᴋᴏᴏᴋᴀᴅᴏᴏᴋs (@bstpeach) July 30, 2019
I hope we all learned something today!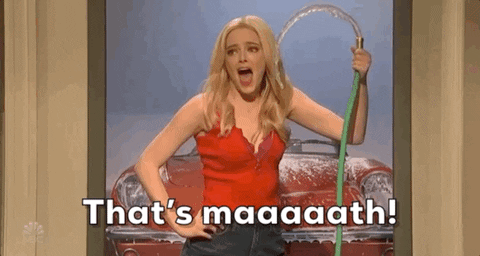 For the former mathletes and anyone who enjoys a clever joke, this shirt is available here.