Salem the cat is easily one of the best parts of the Sabrina stories. It doesn't matter whether you're into the live-action show or the animated series; Salem's sass is always front and center. Netflix's new series, The Chilling Adventures Of Sabrina, keeps to the same format and, lucky for us, Netflix understands how much fans love Salem. When it came time for the cast to hit the red carpet at the show premier, Salem was right there with his cast mates.
Before we get to the pictures, let's bask in some Salem Saberhagen majesty. Like the time he slapped some sense into Sabrina…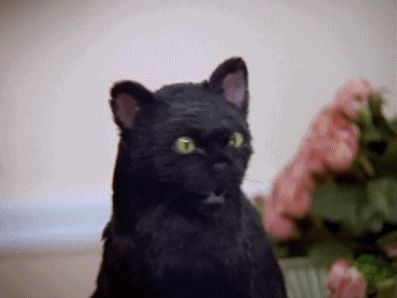 Or the times he was shamelessly honest.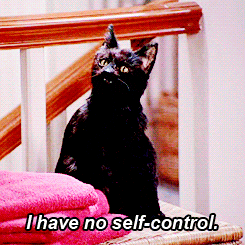 Or that time Salem was at peak dramapuss.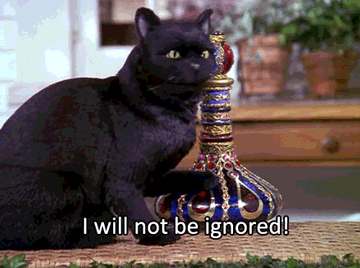 Whatever cat Netflix cast to play Salem was going to have some big paws to fill, and there just wasn't one cat who did the role justice. The role of Salem went to five different cats, each with their own specialty.
Chance Perdomo, who plays Ambrose, says his two favorites are named Shaq and Boomers. Netflix nailed this casting.
Two of the cats walked the red carpet representing Salem like the true professionals they are. No leashes, no collars, all the poses.
Check out these red carpet snaps.
Twitter can't get enough.
the pics of the cat playing salem in the new sabrina the teenage witch show on the red carpet are ending my life…..he's so cute and poised…! pic.twitter.com/41vDXqQycl

— h (@hboodz) October 22, 2018
the cat playing Salem in the Chilling Adventures of Sabrina WALKED THE RED CARPET AND LOOK HOW GORGEOUS pic.twitter.com/of1xQY0v7v

— r (@plentyofreb) October 22, 2018
Salem The Cat walking the red carpet pic.twitter.com/EcaSgBcRio

— ™️ (@_JimmyKudo_) October 23, 2018
I'll only be discussing Salem the Cat's red carpet moment for the next 48 hours. It's difficult this momentous occasion has fallen on my mother's birthday, but it's just far too important. hmu pic.twitter.com/LUsJl17ctS

— Katie Donahoe (@KatieGetsReal) October 22, 2018
Appreciation tweet for the fact that they had the cat who plays Salem walk the red carpet for the caos premiere omg what a STAR pic.twitter.com/tTdIKzJAos

— kim (@redvelvetross_) October 21, 2018
I only want to talk about how the cat that plays Salem in the new Sabrina series walked the red carpet and posed for photos please no other conversations for at least 15 hours

— spooky as kell (@kellerjones) October 23, 2018
SALEM YASSSSSSS

— ℓαυяα ✾ (@lauraakenn) October 23, 2018
So excited for this!!

— Urban Paws Uk (@UrbanPawsuk) October 24, 2018
H/T: Buzzfeed, Twitter, PopSugar, HerCampus