A woman celebrated her new single status in explosive fashion—by blowing up her wedding dress at her divorce party.
Kimberly Santleben-Stiteler held a celebration with family and friends on Saturday night to mark the end of her 14-year marriage.
And the centerpiece of the event in La Coste, Texas, saw her loading up her wedding dress with explosives before shooting it with a rifle.
The ensuing explosion would apparently be felt up to 15 miles away.
Watch footage here.
Carla Santleben-Newport, Kimberley's sister, told the Press Association:
"My sister's divorce was finalised on Friday and (she) wanted to burn her wedding dress, so my dad and husband took care of things."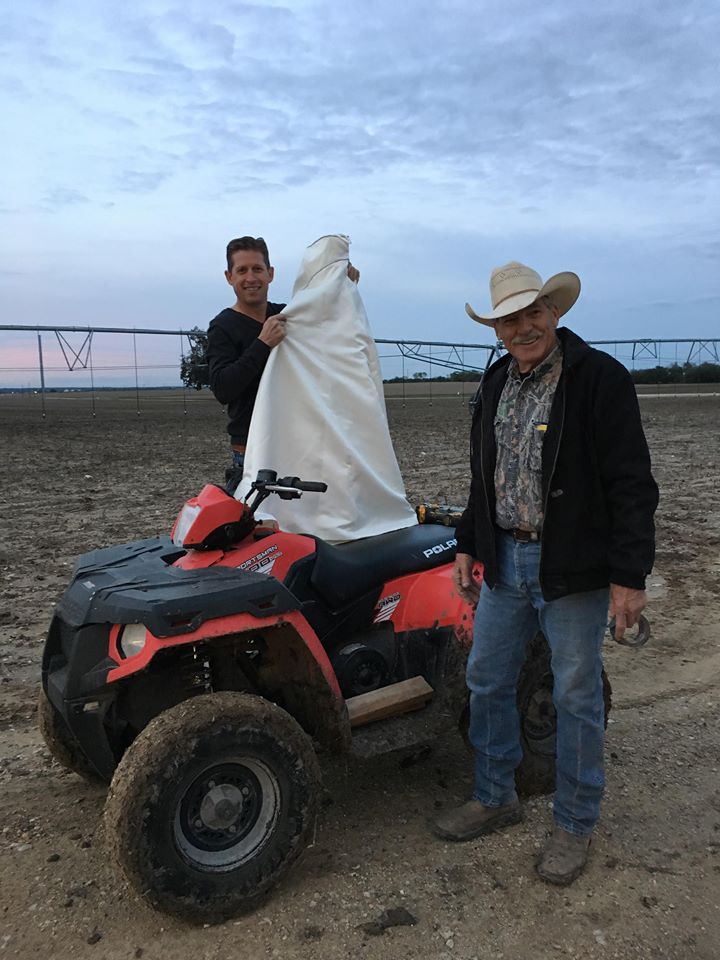 "They filled her dress with 20lbs of Tannerite and she shot it with a .308 rifle creating a beautiful and loud experience."
"We had Facebook comments and text messages of people hearing the noise in a 15-mile radius. It was a great way to celebrate her divorce."
Kimberly, 43, told the Center Daily Times that she was determined to burn it because "the dress represented a lie".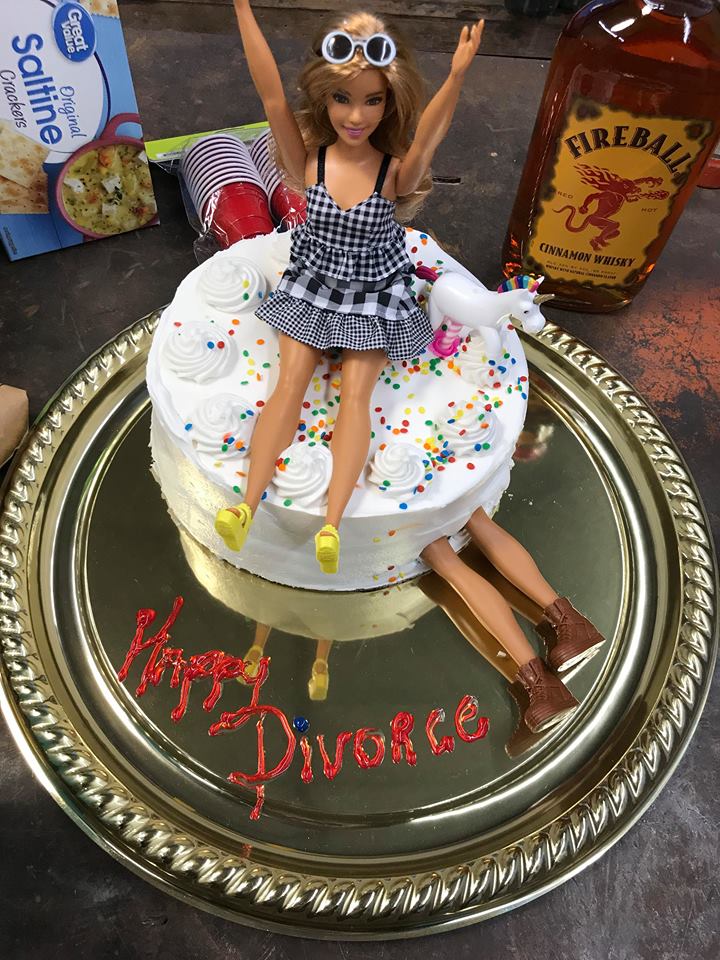 Once the explosion idea was hit upon, some preparation was needed—for one thing, Kimberly was no expert with guns.
To ensure everyone was safe when the dress went boom, the party—and therefore the shot that set off the explosion—was about 200 yards away from the dress itself.
And that was no easy shot.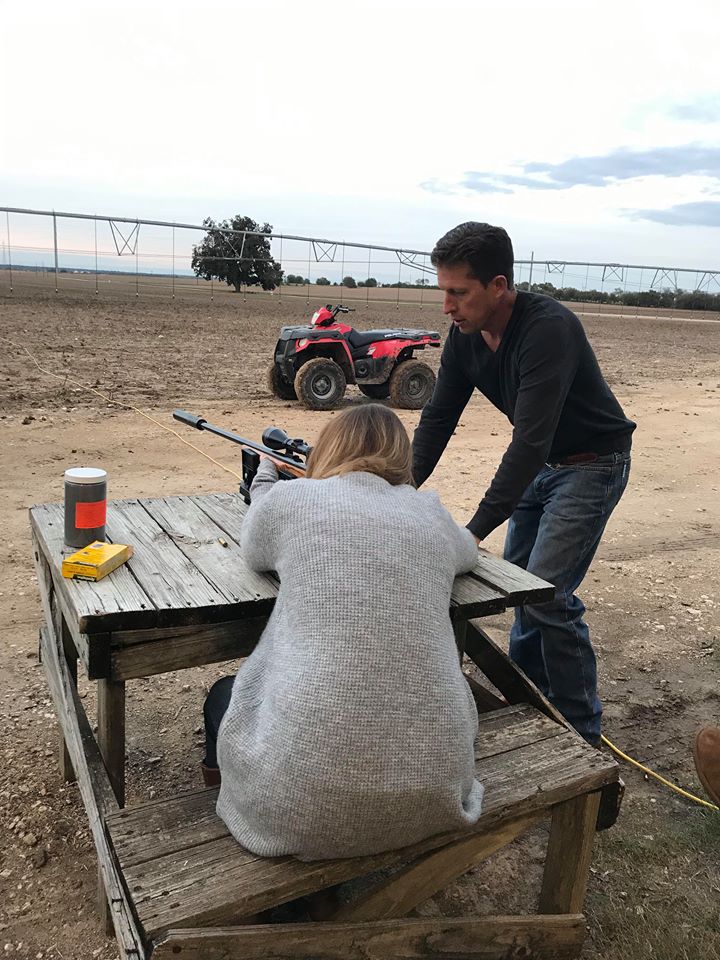 Carla said:
"We have a friend who is a bomb tech and he kept saying, 'that's really a lot (of explosives)', like five different times when we told him our plan."
"My dad and husband set the dress up at 100 yards from the barn on our family farm. Everyone was worried it was too close so they moved it out another 100 yards."
"Kimberly is not a hunter so James, my husband, practised with her that afternoon. She did absolutely amazing hitting the dress on her first shot and blowing her dress to pieces."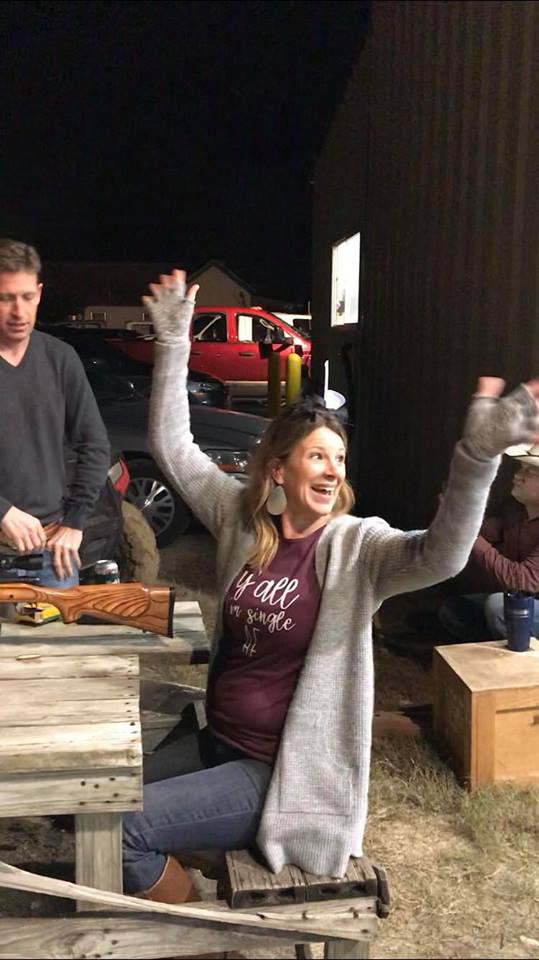 The moment certainly seemed to go down well with the assembled family and friends—and for Kimberly it was every bit as cathartic as she hoped.
I'm guessing the whole family hate her EX 🤣

— Spark (@dshbsdkbejgrwob) November 14, 2018
People shared their own divorce rituals.
haha i got my final divorce papers on Halloween Night (with full moon included, original photo taken in Key West, Fl) I added our wedding pic to the graveyard "this marriage is offically DEAD"💀 (fortunately we are still good friends) 😽 pic.twitter.com/UiTfOEzfVn

— jonalisa (@jonalisag) November 14, 2018
After my divorce from my first monster (husband), I didn't blow my wedding dress up. I burned it, along with anything & everything he ever gave me or we shared. Photo albums, home videos, my wedding dress. I lit a match & said burn baby burn. pic.twitter.com/ziuYxE0sfN

— valerie (@Valthehbic) November 14, 2018
Sold my wedding rings on kijiji to get myself a couple of tattoos .. loved every min of it

— 𝕋𝕙𝕖 𝔽𝕒𝕔𝕖𝕤 𝕆𝕗 𝔼𝕟𝕕𝕠🎗 (@EndEndoForever) November 14, 2018
If I had been smart at the time, I would've sold my rings on ebay or online somewhere. I probably would've got more money than the pawn shop offered. Lol

— valerie (@Valthehbic) November 14, 2018
Others were not quite in support of the idea.
— Cristian(2018 WS CHAMPIONS) (@Cris_Ocgd) November 14, 2018
Explosive, I would say!

— Bojosi Gamontle. (@bojosigamontle) November 14, 2018
Texas pic.twitter.com/hwTj8kYKdw

— Murph Fan (@atlbraves3) November 14, 2018
I live in Texas, and this is funny

— Angel_$trea (@angel_trea) November 14, 2018
Kimberly told the Center Daily Times:
"It was liberating pulling that trigger. It was closure for all of us."
A version of this article originally appeared on Press Association.