Former First Lady Michelle Obama is touring the country discussing her new memoir Becoming. She recently sat down for a live conversation with her close friend and former Obama White House adviser Valerie Jarrett on Saturday.
At one point during the evening, the conversation turned to Barack Obama. That's when the former POTUS came out on stage to surprise both his wife and the audience.
A Twitter user shared the video from Michelle Obama's Instagram story.
Once Barack Obama came out on stage, he joined the conversation. When Jarrett asked him about meeting Michelle in Chicago, he answered he knew she "was one of a kind" and that if he had children with her, his kids would be extraordinary.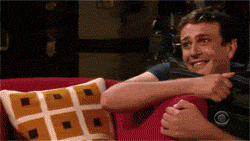 Whenever the Obama's show up Twitter swoons. 
The reviews for Obama's book are already coming in and the people love it. 
People just can't seem to get enough of the Obamas.
Get your tissues Boston; you're the next stop on November 24, 2018.