A video from three years ago is making the rounds once again for its unintentional optical illusion.
In the video, YouTuber Kamado Joe is showing his followers how to brine and smoke a Thanksgiving turkey, but something interesting happens when the shot switches from the pot of spinning brine to the turkey on the counter.
Take a look at the video below. Watch the center of the brine as it turns and see the effect when the scene switches. Then watch the whole video, because seriously, that turkey looks delicious.
[youtube https://www.youtube.com/watch?v=2ll_goz6eO0?start=121]
Neat right? See what happens if you just start watching from when the turkey appears.
[youtube https://www.youtube.com/watch?v=2ll_goz6eO0?start=158]
No spinning!
The optical allusion was noticed recently by a Reddit User who wrote:
"Found this freaky optical illusion while watching a cooking video. Stare at the center of the brine until the scene changes."
One might say the reactions were a bit varied.
I don't see a moving turkey- but I do see a teddy bear's head form in the center of the pot that is swirling…
–
An old Thanksgiving turkey recipe video on YouTube went viral after it was found to contain a strange optical illusion. https://t.co/YUfnYtyjMN

— Larry Gorkin (@LarryGorkin1) November 22, 2018
We saw that too! It's the turkey video that keeps on giving.
Well, we can't say we saw this.
For some reason the turkey reminds me of Trump, YUK!

— ( ( ( T TRUMP ) ) ) (@TTRUMP6) November 22, 2018
Of course, nothing can top this turkey of an optical illusion from Twitter user Lily.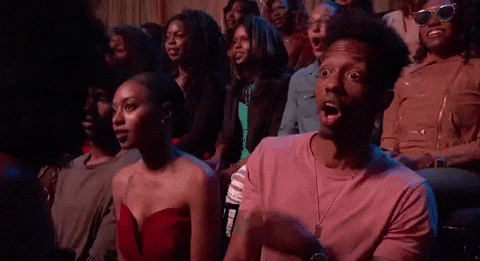 We can't wait to see what Christmas brings!
H/T: Huffington Post, Mashable