A woman who felt like an "outcast and an outsider," after falling out with her family when she refused to have an arranged marriage at age 18, has told how she found acceptance in the wrestling ring.
Charlene came out as a lesbian three years later at age age 21.
Marketing executive-turned delivery driver Charlene Blugher—also known by the stage name Athena Furie—had longed to wrestle since childhood, when she would be glued to theatrical American WWF shows on TV.
When at age 25 she finally stepped into the ring for the first time, Charlene, now 29 of Worcester, Worcestershire, England said:
"The first time I walked out into the ring, with the music, the lights and hundreds of people watching, it was the greatest moment of my life – it was like I had finally found my home."
Still working in marketing and learning to wrestle in the evenings, Charlene soon proved to be a natural —able to hold her own against men, who she is often pitched against.
Now engaged to marry Kelly Griffin, a pub manager, Charlene became a self-employed delivery driver so she has more time to devote to the sport.
She said:
"I've always felt like an outsider—from my culture, my family and people my age—but when I discovered wrestling, everything just seemed to fit into place."
"It's an environment where I can really express myself, where I can be whoever I want to be."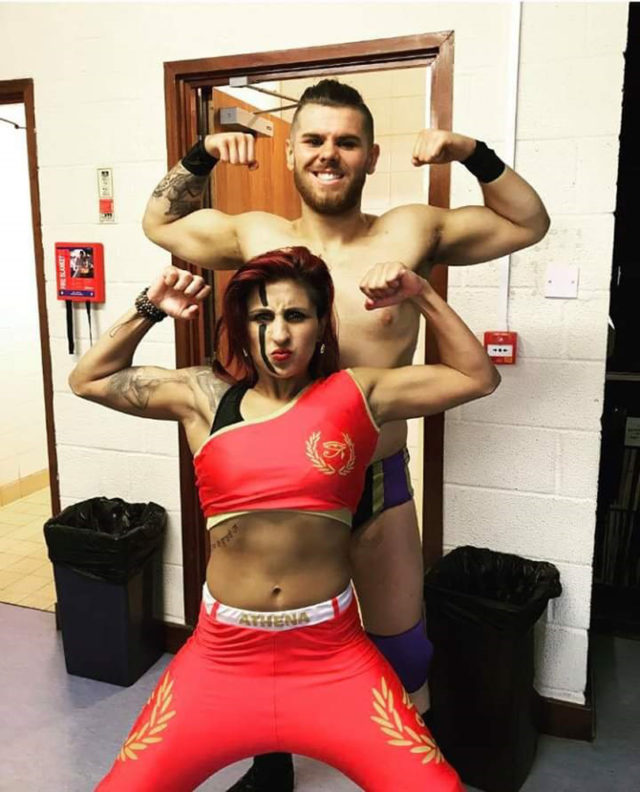 Charlene backstage with a fellow wrestler (Collect/PA Real Life)
She added:
"I am unusual as a woman on the wrestling scene, but I hold my own."
Calling herself Athena, after the Greek goddess of war and wisdom, Charlene prefers to compete against men, saying they "take more of a pounding."
She continued:
"Men underestimate me at their peril."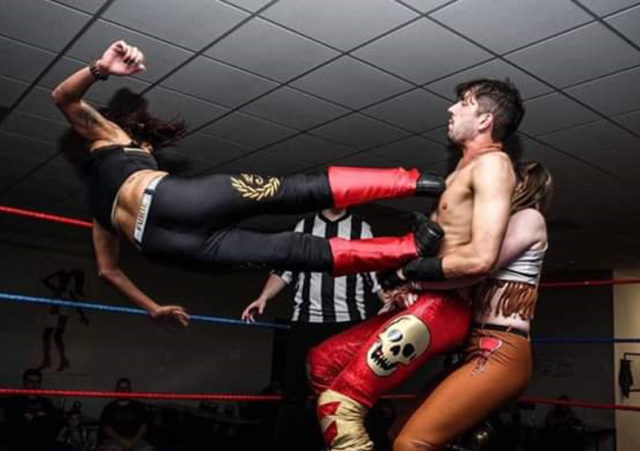 Charlene often fights against men in the wrestling ring (PA Real Life/Wrestleography)
She continued:
"In real life, I'm quite shy and reserved, but Athena is anything but that. She's firey and furious and can hold her own in the ring against any man."
The theatrical side of wrestling, where competitors act out a story line, has always been a big draw for Charlene.
She said:
"As a youngster, I became absorbed in the story lines that they'd build around the fights and with characters like the Rock, who seemed to just have so much charisma."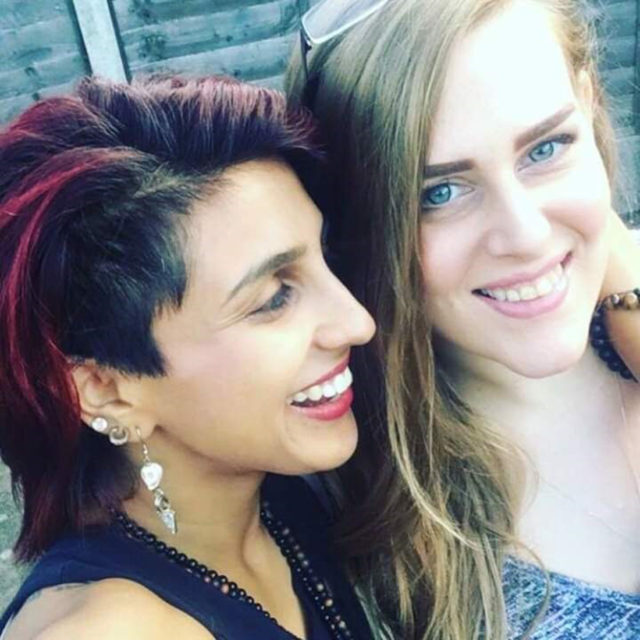 Charlene with her fiancee Kelly (Collect/PA Real Life)
But it was watching female wrestler Chyna performing on WWF that finally inspired her to become a wrestler herself.
Charlene said:
"From that moment on, being a wrestler was all I wanted from life."
"I remember when I was 11, telling the boys at school that one day it'd be me they'd see on telly wrestling."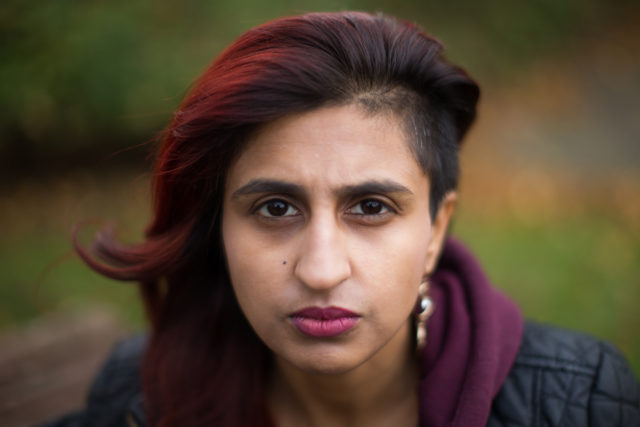 Charlene is a 29-year-old amateur wrestler (PA Real Life/Aaron Chown)
Sadly, though, her parents—strict Sikhs, who were both originally from India—did not approve of her wrestling and, as Charlene explains, "did not think it appropriate for a girl."
Fortunately, they did not feel the same way about football—soccer for those in the USA—which she was so good at, she turned semi-professional at age 17, playing for West Bromwich Albion Women's 1st XI.
"The boys at school didn't want to play football with me because they were worried that they might get shown up by a girl," said Charlene, who was forced to quit her footballing career after tearing her Achilles tendon at age 18.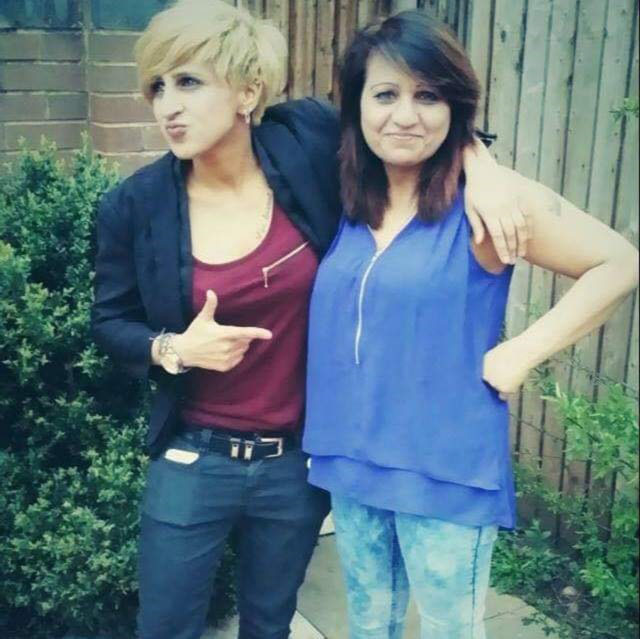 Charlene with her mum Sandie (Collect/PA Real Life)
She continued:
"My footballing success meant that, from a pretty young age, I was convinced I could hold my own against any man."
Hanging up her cleats, Charlene then showed the same flair when it came to work—landing a job as an account manager for an events company, then working at a marketing agency.
But, never letting go of her dream to wrestle, turning 25, she was talking to a man at a party about its growing popularity in the UK and, after investigating further, she landed a training session with Coventry Pro Wrestling.
Charlene has been a mainstay of the UK wrestling circuit for four years (PA Real Life/Aaron Chown)
She said:
"Actually trying it out for the first time it really didn't disappoint and I couldn't have been more in love with the sport."
"Because I was mostly wrestling against men, I felt like I was really breaking down barriers."
After just three months of training, Charlene found herself in the ring, at a real show in Coventry, playing Athena Furie.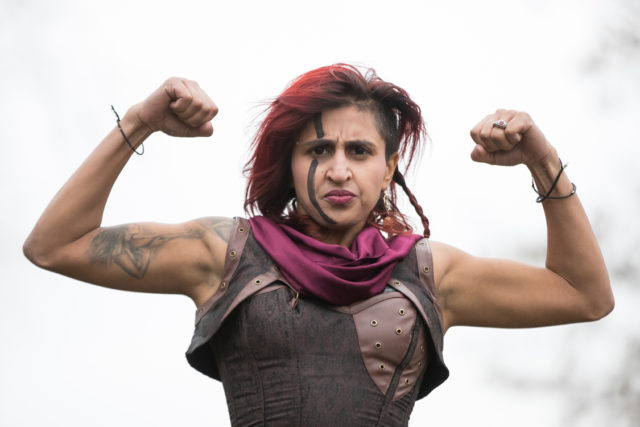 Charlene hopes to become a wrestler full-time (PA Real Life/Aaron Chown)
She recalled:
"I came out of the tunnel to Kanye West's song 'Stronger.' I'd never felt like that before in my life."
Despite her delight at her sporting prowess, Charlene was still sad not to have healed her relationship with her dad, who passed away last year.
She said:
"My father was very traditional and he found it hard to accept that having an arranged marriage wasn't a life I wanted for myself. Then, when I was 21, my family found out that I had a girlfriend and my dad just couldn't accept it."
Charlene was a semi-professional footballer before an achilles tendon injury put an end to her career (PA Real Life/Wrestleography)
Fortunately, her mum has since relented and is now supportive of her daughter's decision to wrestle and of her being gay.
Now a crowd-puller on the UK wrestling scene—competing against men and women—Charlene said:
"I prefer wrestling men, as you can do more and they tend to be able to take more than a female opponent."
"I'm small but that usually plays to my strengths, because I can slide between their legs and swing around them, tiring them out."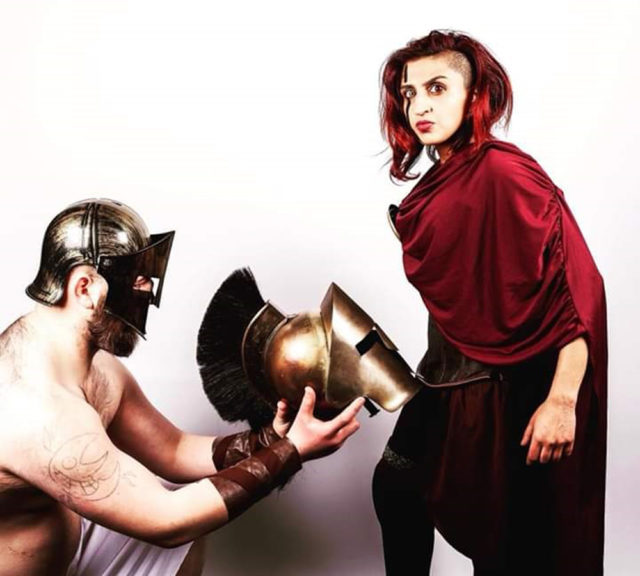 Charlene says she prefers fighting men as they are able to take more of a pounding (PA Real Life/Amanda Littlewood photography)
But wrestling is not without its hazards.
Charlene has broken her nose three times—twice needing surgery—and has also damaged the sciatic nerve in her back, from being kicked there.
Never late for work after incurring an injury, Charlene seldom tells her colleagues about her life in the ring, adding:
"I know what people think about wrestling—that it's a sport for little kids—so I usually keep it quiet."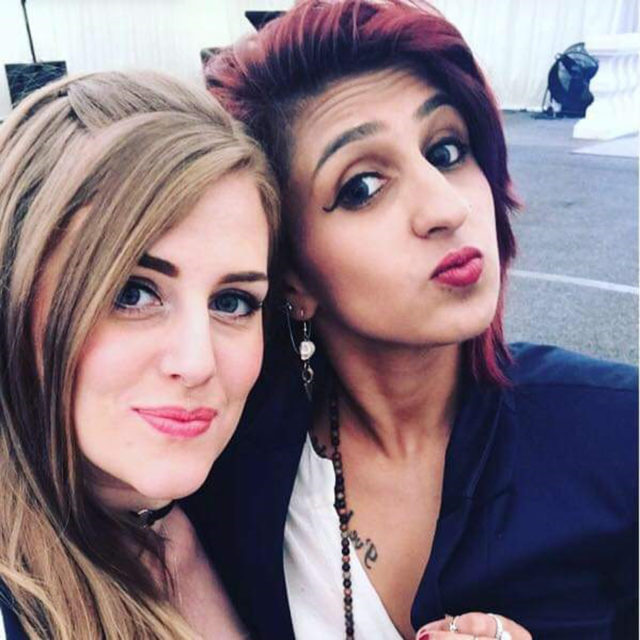 Charlene with her fiancee Kelly (Collect/PA Real Life)
Still, the feisty character, who is hoping to get married next year, is not going to allow negative perceptions to hold her back from her ambition of becoming a professional.
She continued:
"I feel like I have finally found a community in which I fit and I want to do everything I can to chase my dream of being professional."
"Hopefully, I can also be an inspiration to other little girls now, in the same way that I was inspired by female wrestlers growing up."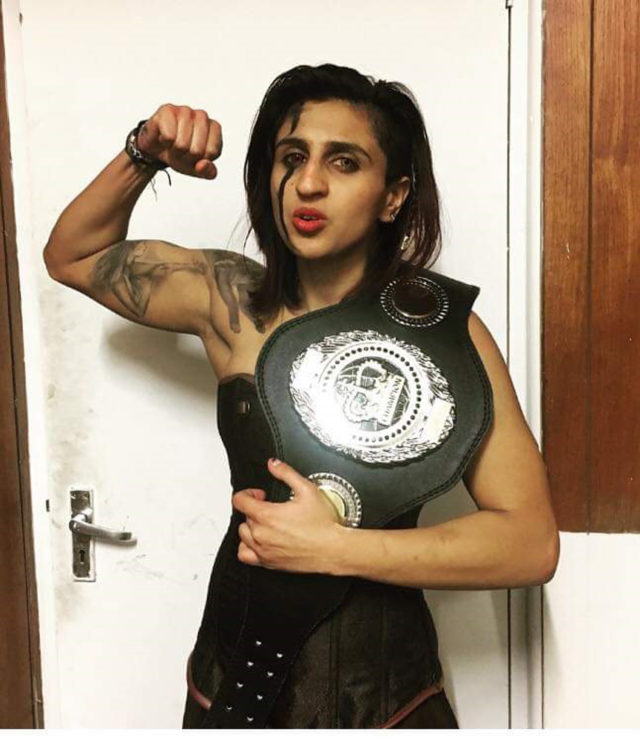 Charlene with her Coventry Pro Wrestling title belt (Collect/PA Real Life)
She added:
"I feel like, if I can take on a 6ft man in a ring with hundreds of people watching me, I can take on anything."
Despite her initial apprehension at her daughter involving herself in such a dangerous sport, Charlene's mum Sandie says she is pleased that she is following her dream, commenting:
"I am glad Charlene is doing something she loves and I support her fully."
Charlene features in Beyond the Screen, a series of six short films which shine a light on the inspirational young people who have connected through Facebook to take action in the real world.
To watch all the short films visit: www.facebook.com/FacebookUK
A version of this article originally appeared on Press Association.