A go-getting pair, cruelly struck down by debilitating Parkinson's disease in their 40s, claim it is the "best thing that ever happened" to them after they met in a support group and fell in love.
Diagnosed at 41 in 2012, entrepreneur Jason Batup blamed the condition for the loss of his marriage, his job and his house, after a mysterious stiffness on his right side, first detected on a skiing holiday in the French Alps, turned out to be an early warning of the incurable neurological disease.
But, after meeting fellow sufferer Martha Hollie, 41, a call center worker, in a support group for the condition in March 2018 and falling madly in love, Jason, of Basingstoke, Hampshire, England, said:
"Had I not had the disease I never would have met Martha."
Jason and Martha on Bonfire Night 2018 (Collect/PA Real Life)
He continued:
"Because of this, in many ways, I think being diagnosed with Parkinson's was the best thing that ever happened to me."
The first signs of the disease that would change Jason's life forever emerged on a family skiing trip to Courchevel, France, over Christmas in 2007.
An experienced skier, he could not understand why he was struggling to make it down a green run—intended for beginners—that he could normally complete with his eyes shut.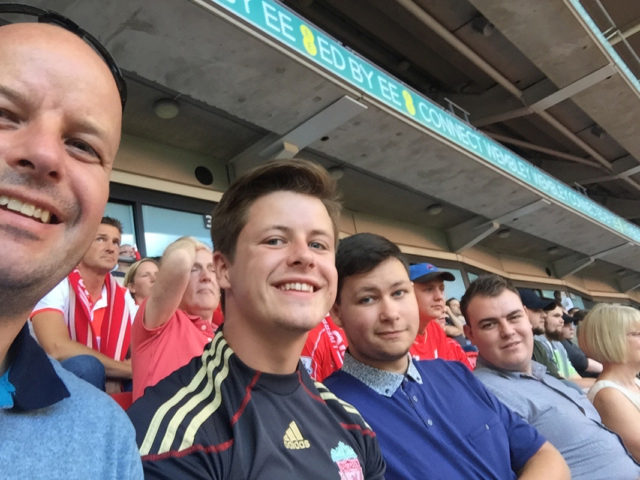 Jason watching the football with his three sons Joshua, Luke and Matt, who is from a previous relationship (Collect/PA Real Life)
Jason recalled:
"I quickly realised that the problem was that my right leg wasn't moving with the rest of my body."
"I started shouting at it, 'Why won't you work?' Then, before I knew it, I was lying in a heap in the snow."
Telling Lisa, 49, his wife of 20 years, and their two sons, Luke, 21, and Joshua, 19, that it was nothing to worry about, little did sporty Jason—a South England 1500 meter champion runner in his youth—realize that it was the start of something far more serious.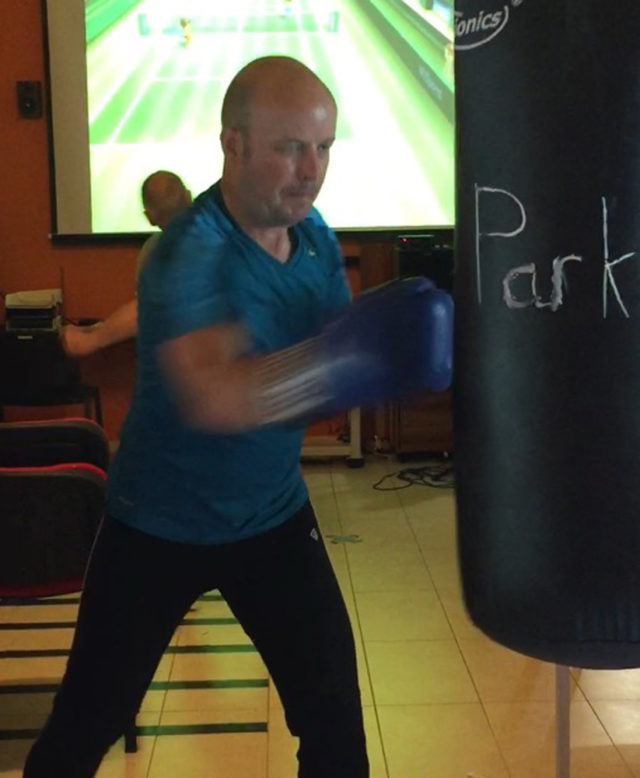 Jason now keeps fit by boxing (Collect/PA Real Life)
Finally, in July 2012, after visiting his GP complaining of having lost so much movement in his right arm that it was stopping him from using a computer mouse, Jason was told he had early-onset Parkinson's disease.
It was all the more shocking because, a disease more prevalent in people in their 70s and 80s, only 1,500 people under 50 in the UK have the condition—accounting for just one per cent of the nation's Parkinson's sufferers.
Remembering the day of his diagnosis, Jason—who had owned and run a bingo hall since 2004—said:
"Before I'd even sat down in the exam room, my doctor told me I had tested positive for Parkinson's."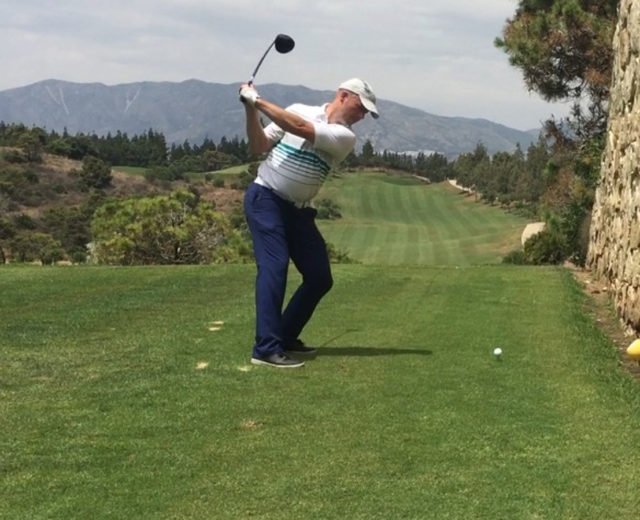 Jason continues to play golf (Collect/PA Real Life)
He continued:
"It was never in my mind at all that I might have the condition. I had just thought I'd pulled a muscle in my stomach. I was utterly dumbfounded."
Determined to help, Lisa, who he met in the mid 1990s when they both worked in a video shop and married in 1997, quickly began organizing physiotherapy for her husband.
But, despite their best efforts, with time, the strain put on their relationship by his condition, which forced him to stop running his business, started to show.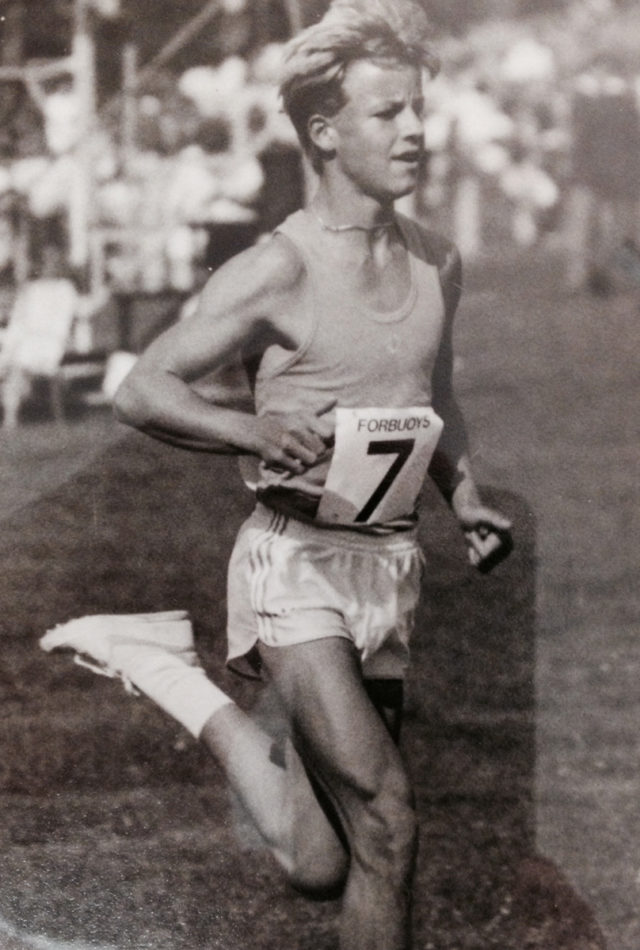 Jason was a South England champion runner in his late teens (Collect/PA Real Life)
Jason said:
"For some couples, this sort of thing can bring people closer, but for us, sadly, it pulled us apart."
"Soon we were just living separate lives in the same house."
Eventually, in April 2017, Lisa asked him to leave the family home where they lived with their two sons, according to Jason.
Devastated that Parkinson's had cost him so dearly, he spent an unhappy year living alone in an apartment in Wokingham, hoping that his wife would take him back.
But the separation eventually helped him to face the fact they had drifted too far apart to reconcile as a couple, although they are now friends.
Determined to help others with the incurable disease—which causes tremors, stiffness and, most worryingly, occasionally freezing movement altogether—Jason started helping others with the condition, meeting Martha in Plymouth, Devon, in March 2018,  while speaking at a support group meeting.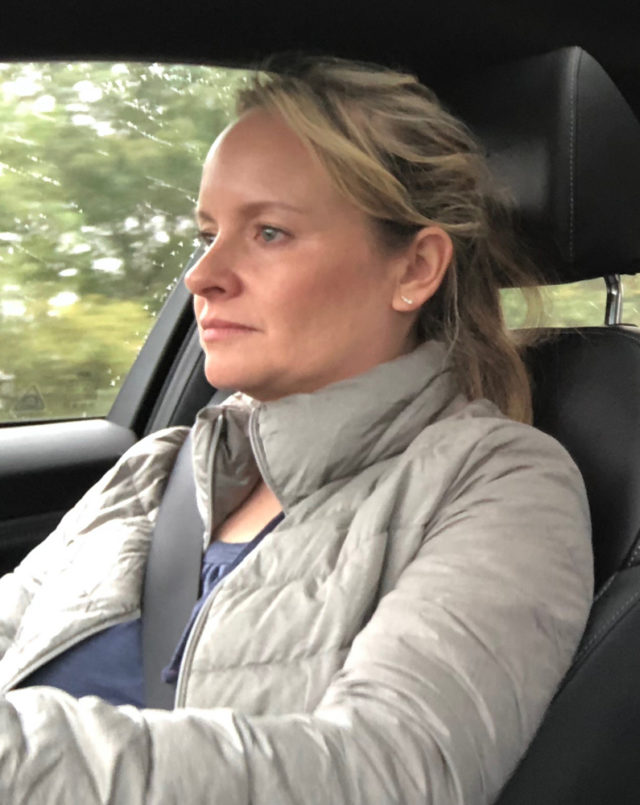 Martha was diagnosed with Parkinson's in 2016 (Collect/PA Real Life)
Instantly smitten, they exchanged numbers and, texting like teenagers for a few weeks, they then arranged to meet for a second time at the Devon seaside in August, where love blossomed.
Jason, who is now starting a new bingo-related business, said:
"I was getting involved with Parkinson's UK, a support charity for people with the condition, when we met."
"It had started to make me look at my illness more positively, pushing me to make the most of the life that I do have."
Martha at home in Devon (Collect/PA Real Life)
Jason continued:
"One day, I went to one of their support sessions and got talking to a lovely woman—Martha."
"We had so much in common and pretty much instantaneously it was clear there was some spark between us."
While Jason says their mutual understanding of each other's illness is a welcome bonus, he insists it is not the only reason why he fell in love.
Jason and Martha keep fit together by boxing (Collect/PA Real Life)
He continued:
"I don't see Martha as a Parkinson's sufferer and I would have been besotted with her anyhow."
"But we know how the other one feels instinctively and can empathize without being condescending."
"That's all you want really—someone who understands what you're going through."
He continued:
"Sometimes, when my medication wears off and you can feel yourself freezing up in public, you don't want to make a fuss and draw attention."
"Martha gets that and I know that I can just give her a nod and she understands perfectly."
The past year has also seen Jason's professional life reboot itself. He is now setting up a bingo-related venture, seeking to bring the game to new audiences, after numbers fell significantly following the smoking ban of 2007.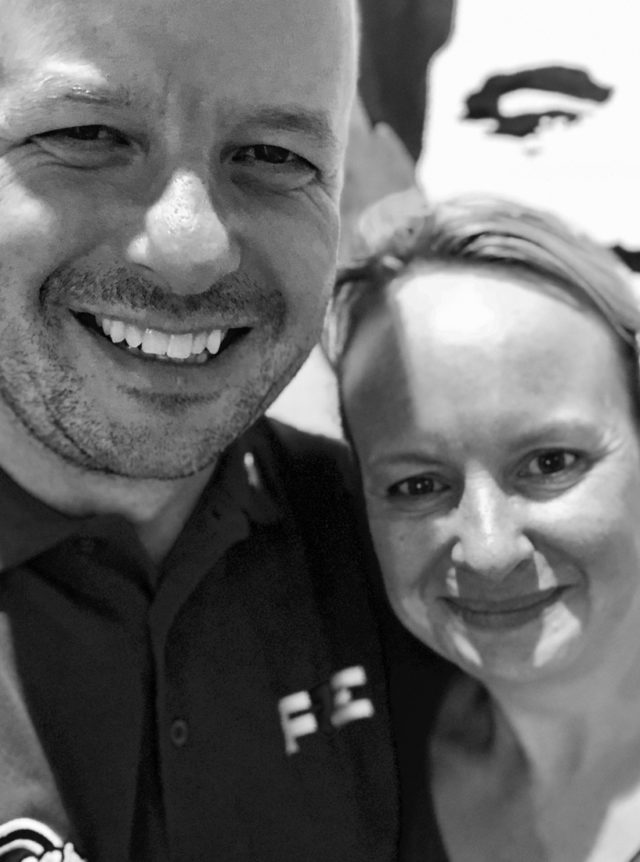 Jason and Martha met through an event organized by the charity Parkinson's UK (Collect/PA Real Life)
Jason said:
"I have reignited my passion for life."
"Over the last six years, there have been some very dark moments indeed, but now that I am back on my feet again, I see that everything happened for the best, even though it was sometimes difficult to see at the time."
Martha, of Modbury, Devon, England, who was told she had Parkinson's in 2016 after almost a decade of misdiagnosed symptoms, agrees.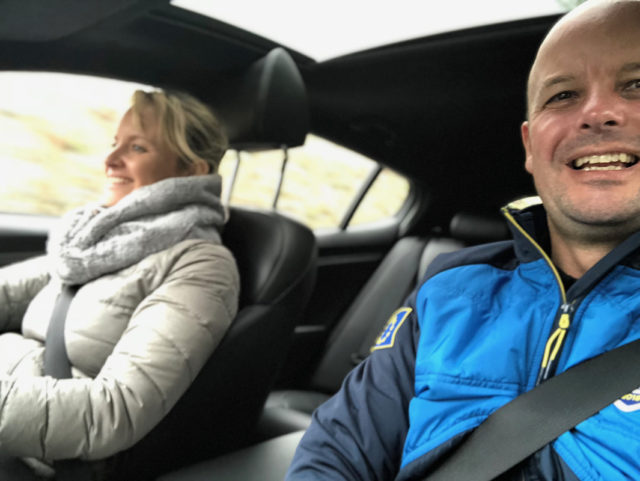 The couple share a love of cars and drag racing (Collect/PA Real Life)
Never having had a major relationship before meeting Jason, she said:
"I suffered with symptoms of Parkinson's for about 10 years and it made me very depressed—having this problem, but not knowing what it was."
"Being diagnosed with Parkinson's was a relief really, because it allowed me to move on. But, more importantly, it led to me meeting Jason, who has made my life so much better."
"Initially, I didn't want to meet other Parkinson's sufferers, as it made it too 'real'. Meeting Jason changed all that, though.  Instantly I knew there was something between us and that it would go somewhere. I can honestly say that my life is so much better than it was before being diagnosed with Parkinson's."
Jason and Martha keep fit together by boxing (Collect/PA Real Life)
Jason's first wife, Lisa, gave her blessing to his newfound love.
She said:
"I still love him dearly but we just couldn't live together. We still get on very well and he knows that if he needs me I'm there."
"Parkinson's is a terrible illness but I'm so glad that he now seems to be thriving."
Jason and Martha met through Parkinson's UK, a charity driving better care, treatments and quality of life for those with the condition.
A version of this article originally appeared on Press Association.