There is a very good chance viewers have not seen the last of Netflix's The Haunting of Hill House.
Actress Carla Gugino, who plays Olivia Crain, recently sat down with best friend, fellow actress, and co-star on Spin City, Connie Britton, in a conversation for The Hollywood Reporter. As the women talked, the subject of working on The Haunting of Hill House came up. Gugino hinted there could be a second season in the works.
She said:
"Mike Flanagan said he would be interested in the notion of an anthology, where some actors come back to play different characters, I think he feels like he has told the complete story of the Crain family but if I was invited and I was able to, I would really love to, just because I do love to collaborate with him."
That's enough for us. It's all we needed to hear!
Oh dear… even more nightmares

— leah close????????‍♀️ (@leahclosexo) November 27, 2018
season 1 was just fantastic with an epic ending, what story can show us season 2 about this family?

— Victor Jose ???? (@Victorinoj99) November 27, 2018
That's the best news ive had all day.

— Natalie Hargreaves (@NatalieHargrea2) November 27, 2018
No I'm not I enjoyed the first one ????

— m o o ???? (@megrushforth1) November 27, 2018
Yeah, actually watch it this time rather than peeping over me ????

— James (@__JamesH) November 27, 2018
Well andys gonna be watching that with the light on again

— Adam Watson (@adamlwatson93) November 27, 2018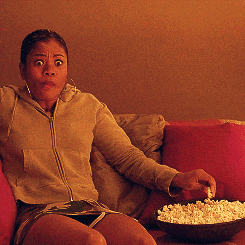 We're ready!