An animal lover has revealed how she helped a beefy black Labrador win his battle of the bulge, after falling for the porky 79 pound pooch at a dog shelter—slimming him down using the canine equivalent of a Fitbit.
When Beth Walker, 22, first laid eyes on hefty Harvey, now eight, he was a sorry sight, barely able to squeeze his huge 79 pound frame into his kennel at Gables Farm Cats and Dogs Home in Plymouth, Devon, England.
While some people thought she was barking mad to take on such a massive challenge, his cheeky personality won the veterinary nurse's heart and she adopted him—taking him home to Ivybridge, Devon, England, where she set about trying to shift the excess weight that was causing him terrible joint problems.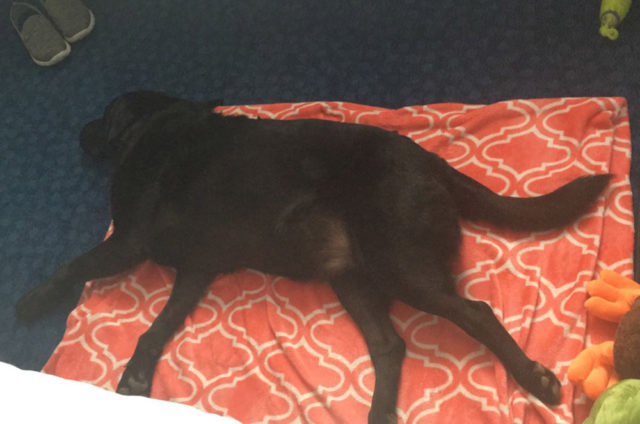 Harvey, pictured here before his weight loss, has managed to shift 10kg (PA Real Life/Collect)
Teaming a low-calorie diet with a PitPat—an activity tracker for dogs—Harvey has now shed 19 pounds and weighs in at a waggy-tailed 60 pounds, which Beth says is the ideal size for his height, adding:
"He's doing so much better now."
"Before, he would take up so much space that he could barely fit in his kennel, but now he's far more comfortable, and can move around properly."
After her doggy dieting success, Beth is now keen to pass on her experience to other people with overweight pets.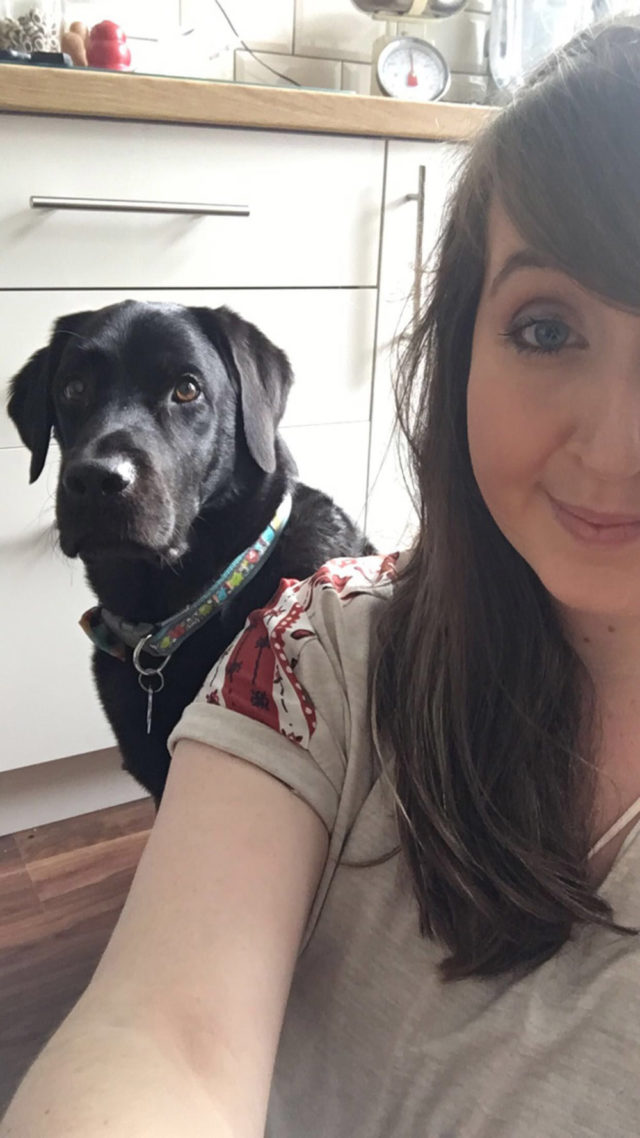 Beth and Harvey (PA Real Life/Collect)
She continued:
"It's easy to worry about feeling judged for having a big dog, or be embarrassed to walk them in case people look at you and think you're a bad owner—but that's part of the problem."
"Just like with people, weight can creep up on dogs, so don't beat yourself up if you didn't necessarily notice right away."
"It's so important to ask for help. Nobody will shout at or blame you—everyone just wants the dog to have a better life and losing weight is hard work."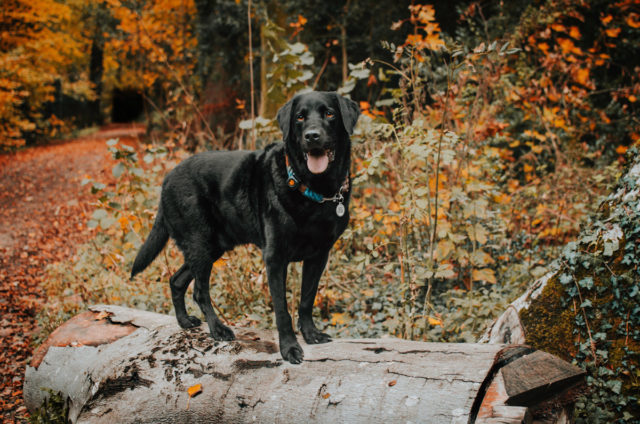 Harvey has been left with a little excess skin following his weight loss (PA Real Life/Collect)
Beth, who also has a rescue cat named Stompy, told how she first came across Harvey through a local rescue center, who she worked with a lot in her job.
As staff there knew she was on the lookout for a dog of her own to adopt, they phoned to say he had been brought in.
Recalling the moment when she first saw him, she continued:
"He looked more like a big bear than a dog. He was this lovely big lump."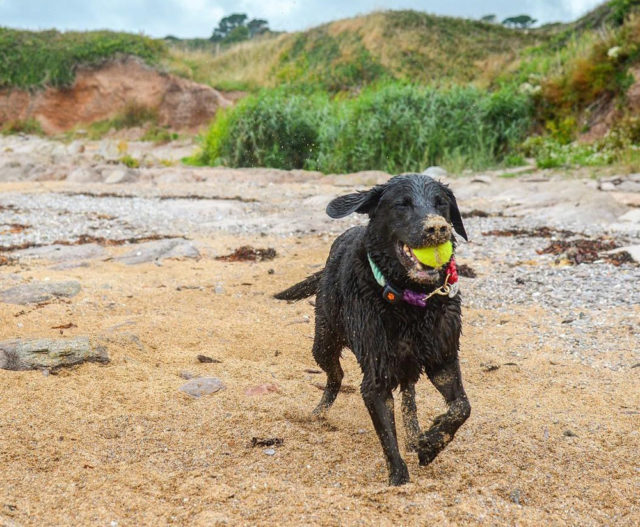 Harvey playing on the beach (PA Real Life/Collect)
She added:
"He wasn't very well at first, with joint problems and kennel cough, a type of respiratory infection."
"But we went outside to play together and I knew there was no way I could say no to him."
While Harvey recovered from his infection, Beth organised adoption papers and, in May 2017, he came to live with her.
Rescue center staff had helped him to lose a few pounds, but he was still a very dumpy dog, meaning he tired easily.
Said Beth:
"I initially thought helping Harvey lose weight would be pretty straightforward. I put him on a reduced calorie diet, but I soon realised that, being so big for so long, he'd been left with joint pain."
"He didn't seem to want to put much weight on his legs, so would just lie down with his toys."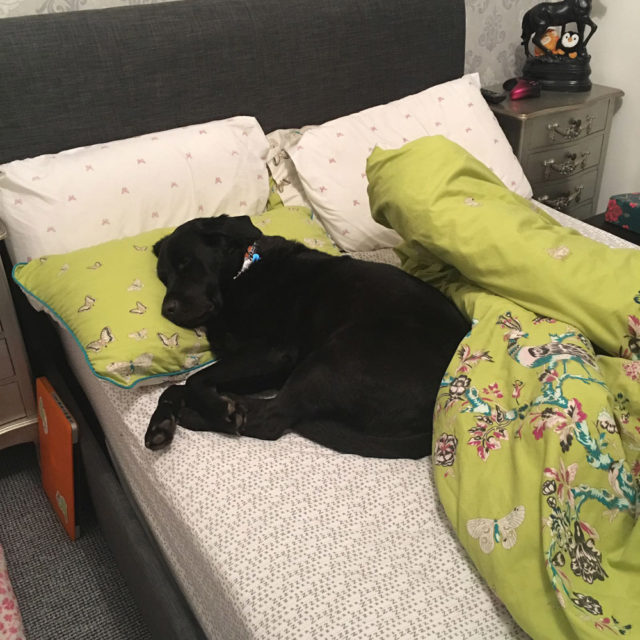 Harvey before his weight loss (PA Real Life/Collect)
Keen to keep a close eye on her beloved pooch, Beth got a PitPat activity monitor, which she attached to his collar.
She continued:
"It was really helpful, as I could work out what was too much for him and at what point he got tired, so we could build up his exercise regime slowly."
"It linked through to an app on my phone, where I could track exactly where he'd been and what he'd been doing. It was useful with other people looking after him too, so I could make sure he was being properly walked."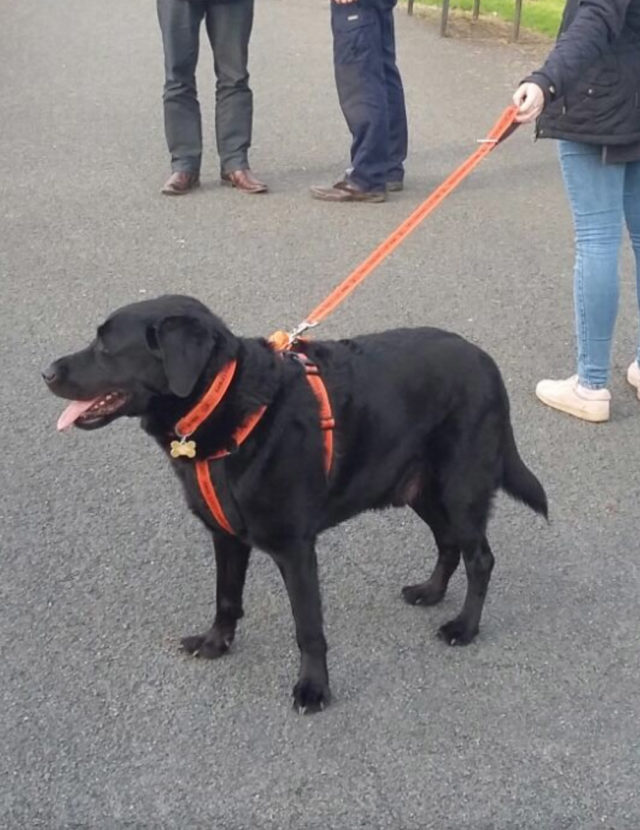 Harvey before his weight loss (PA Real Life/Collect)
In time, Harvey built up his stamina, and the weight began to fall away, until, in early 2018, he hit his target size.
Like many human dieters, he has been left with some excess skin—particularly around his stomach —but the handsome hound is far healthier and happier.
Beth added:
"While he'd lie around before, taking up most of the space in my bed, he now bombs around the park and plays happily with other dogs."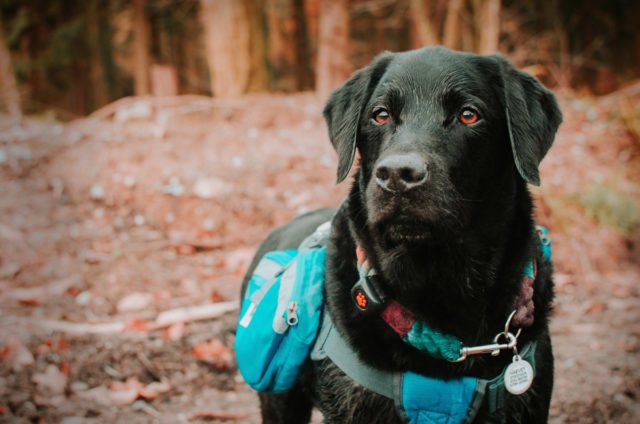 Harvey after his weight loss, showing his PitPat tracker on his collar (PA Real Life/Collect)
She continued:
"He still needs to take anti-inflammatory medication for his joints and possibly always will, but he's still fantastic."
For information, visit www.pitpat.com
A version of this article originally appeared on Press Association.