The University of North Carolina has removed a Confederate statue. Many schools and public places have been doing that lately as tributes to Confederate figures have fallen out of favor. UNC would have been another in a long list of places removing racist monuments if it wasn't for an obscure North Carolina law. The 2015 ruling prevents the statue from being removed completely, so the school has to figure out what to do with Silent Sam. Carol Folt, the chancellor of UNC, agrees that the statue of a Confederate soldier should no longer stand in its original spot. Protesters pulled it down in August, so that part of the problem is out of the way. Folt would like to see the statue gone, but this law has prevented that. So…now what?
The university's proposed solution is to build a structure to house it — to the tune of five million dollars. Folt says she would like to see the statue put in context with the history of the area, but many people see the entire thing as ridiculous. Spending $5 million dollars to build what many see as a "shrine" for the statue seems ridiculous to a lot of people. Protests have started popping up as more people find out about the plan. Some say the school is abandoning its responsibility to students of color by fighting so hard to keep the Confederate statue safe. Others believe the school's hands are tied by this 2015 law and, if they want to get anywhere with this issue, they need to focus on it from a legal standpoint.
And then there's conservative personality Laura Ingraham.
According to Ingraham, people protesting the new building and the "saving" of Silent Sam are just like ISIS.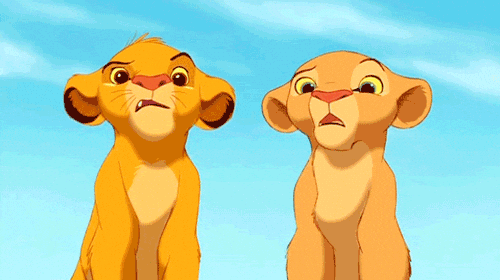 Ingraham criticized the students by calling them "enemies of history" and comparing their desire to see confederate monuments removed with ISIS.
Ingraham said:
"Think about ISIS, what they did. They pillaged and they wiped away irreplaceable, historical, and religious monuments. From Palmyra, remember in Syria, simply because they could. It was offensive to them."
No, these students aren't trying to take over the region. They're not murdering innocent people of other religions. They're not bombing anything, attempting to displace thousands, causing a refugee crisis, or committing any sort of cultural "cleansings." But Laura believes they're just like ISIS all the same.
Twitter isn't sure Laura knows what ISIS actually is. People's reactions to her comments were pretty severe.
So, @IngrahamAngle is equating people wishing to take down monuments to slavery with ISIS.

See any monuments to Nazis in Germany? No.

Instead, we have memorials to those lost to Nazi genocide, from which to learn.

That is how a nation deals with a national disgrace. https://t.co/3DlZXqVPoj

— Doug Daulton (@SeekWisdomFTW) December 5, 2018
Clearly, she doesn't understand either. This is why historians matter and history matters. #historymatters Fox News star Laura Ingraham compares activists seeking removal of Confederate monuments to ISIS https://t.co/xcDIYlEPOw

— Dr. Karen L. Cox ✍????????????????️‍???? (@SassyProf) December 5, 2018
Tearing down statues of Confederate soldiers isn't "erasing history." It's ceasing to glorify people who fought to keep the institution of slavery in America. #Context

— Coach H (@CoachH1900) December 5, 2018
@IngrahamAngle, let's look:

ISIS:
– Against women's rights
– Against education
– Against freedom
– Pro slavery (still takes slaves)

Protesters against Confederate Monuments:
– Pro women's rights
– Pro Education
– Pro freedom
– Anti-slavery

Yeah not even close, dumb fuck.

— trumpocalypse (@trumpocalypse08) December 5, 2018
"Enemies of history"! That's rich @IngrahamAngle ! The fact remains that those statutes were put up to erase the truth about the Civil War and Reconstruction. The "ISIS" comparison is better aligned with the bigots who passed the law preventing the removal of the statues. #FFS

— ImaGrouchoMarxist (@ImaGroucho) December 5, 2018
Eradicate the deplorable moments of our history, @IngrahamAngle? No, but neither should we celebrate and glorify them with these monuments. Comparing our young to the horrible ISIS? Your desperation is showing. ???????????? pic.twitter.com/xIrskhvLxA

— Cindy A (@CindyA38522206) December 5, 2018
@IngrahamAngle You compare people who want to tear down Confederate symbols to ISIS? That's kind of warped. You are certainly the Queen of the White Nationalists!

— Flash Cadillac (@FlashCadillac2) December 5, 2018
Absolutely my fault for watching a 40 second video of Laura Ingraham's show about how people protesting Silent Sam are like ISIS, but I feel obligated to submit that she appears to be drunk as a fucking lord during it.

— David Roth (@david_j_roth) December 5, 2018
@IngrahamAngle
In Germany, it is illegal to publicly display any symbols or memorabilia of the Nazi Party. If their citizens want to remember and educate, they go to a museum.

The same logic should apply to the Confederacy. Your ISIS comparison is unsurprisingly absurd.

— Joshua Shaffer (@JoshShaffer2030) December 5, 2018
You can watch the segment here: