Happy Holidays, everybody!
The time has come where everybody is obsessed with material possessions and obtaining them as soon as possible.
Bah, humbug.
u/Stooby2 of Reddit's family was giving away a table, when they had one of the most entitled conversations ever. They shared their slightly blurry text exchange on Reddit.
The person interested in the table was disappointed that it did not come with six chairs.
So they wanted their new table instead?
And delivery?
180 miles away‽‽
And then…
The table owner explained they would not drive 180 miles to deliver a free table.
The reaction… Oh boy…
The person who wanted the FREE table replied:
"Unbelievable [your friend] said you are really nice guy. Clearly he's wrong. You won't even help a newlywed couple moving into their first house. So sad."
When the table owner offered to mail them a spoon, they replied:
"Duck you."
Which they corrected to "not duck."
Wow. In this conversation, the "buyer" both attempts to get the "seller" to:
-Give them their newer table, because the old table did not have the correct number of chairs.
-Drive 180+ miles to Manchester to drop off the free table.
Reddit users were astounded at this person's lack of etiquette.
"You should 100% forward the screenshots to the friend who referred them to you. This is amazingly entitled, they even tried to get you to give them your new table."
"Who in their right mind has the audacity to ask someone to give them new chairs instead of the old ones and then expects it delivered 5 hours away? I feel like this was Princess's first taste of the real world. There will be more to come."
"Yeah what the hell?"
"Oh you're giving me something for free? Well it doesn't meet my standards. Give me your nice new one that you probably spent a lot of money on and keep the old one."
"The entitlement of some people is unreal."
"Holy sh*t, this is seriously the most entitled post I've ever seen on here. The person wanted you to give them your new table and drive 5 hours to deliver just because you're retired so they assume you have nothing better to do."
And some people shared their unfortunately similar experiences:
"A few years ago, a local charity told my mom they didn't want her late aunt living room set from the 70's (old but in otherwise excellent condition) but they would take her brand new home theater leather set. In exchange they would move the late aunt furniture from the basement to her living room."
"When she refused they told her she would have to pay a $500 "convenience fee" since they had to drive all the way to our house for nothing. She had to threaten to call the police for them to leave. She did call the cops anyway to report the scam."
"The charity was confused by the scam report since they don't take furniture. Or ever advertised they took furniture. The driver and his helper put ads in local classified under the charity name but with their cell numbers instead. Then they used the charity truck to collect the furniture and sell them from their garages."
"That sounds similar to my story with Goodwill. I went to pick up some chairs for my aunt (that she previously purchased). The guy said to meet him in the back to the loading dock. After we are done loading the chairs he said that I needed to pay a 'reservation and service' fee."
"Thinking my aunt probably forgot to pay/mention it, I decided I'll pay it, no problem."
"Well, I was willing to pay it until he said it was $50, which was 5 times more than the cost of the chairs lol."
"I asked to talk to his manager not because I didn't believe him but I wanted to make sure there wasn't a mistake. He started to backtrack and said forget about it."
"Didn't even hit me until I was on the way home that he was trying to scam me. Made me think how many people he was able to quickly trick."
"I was able to find a decent/sturdy dining table (with six chairs) for free on free cycle when my husband and I first moved in together."
"We didn't say anything about it being kind of ugly and we definitely didn't ask for delivery. We borrowed a large car and made several trips."
"We are still using it about four years later and it's still in good condition."
The audacity of the folks purchasing the table is so unbelievable that people are openly mocking them.
"You ruined our Christmas because you're only giving away a table with 4 chairs and not 6 – and it's not your new table, and you won't deliver it. Duck you."
"How dare you not give me your new table. I want one with six chairs. Oh and please travel 180 miles to deliver it."
"WHY CAN'T EVERYONE BEND OVER BACKWARDS FOR MEEEEE!!!???"
"They should've asked for their tv as well. No reason not to fill the van when they make the five hour drive for strangers."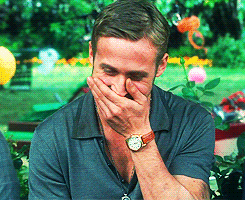 What a fun way to start off the holiday season.
H/T: Reddit, BoredPanda