It's easy to forget just how magical the idea of Santa Claus is when you are a kid. A mystical stranger with a white beard, a red suit and a sleigh pulled by reindeer delivers toys to children across the world — and he does it all in one night.
No wonder kids get so excited.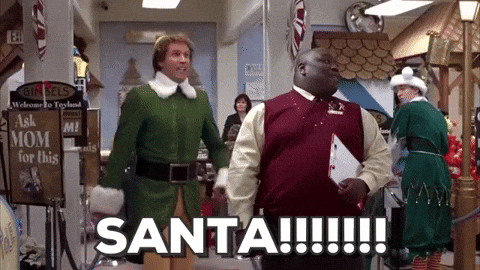 But whether your parents tell you or you figure it out own your own every one eventually learns that Santa isn't real.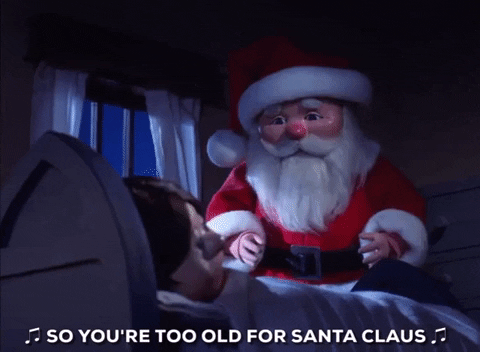 It can be a little bit heartbreaking to find out but Santa has become such a part of Christmas that most parents have kept the tradition going.
But celebrity couple Kristen Bell And Dax Shepard decided on a different approach to explaining Santa to their kids.
As parents Dax Shepard and Kristen Bell follow one hard rule when it comes to their two daughters, never lie. It can be a bit of challenge, because 5 1/2-year-old Lincoln and 4-year-old Delta both have a lot of questions.
View this post on Instagram
During a visit to Children's Hospital Los Angeles Shepard talked about his policy of honesty with Us Weekly.
"This is going to be very controversial. I have a fundamental rule that I will never lie to them, which is challenging at times."
When his daughters started asking about Santa Claus, Shepard stuck by his rule and told them the truth.
"Our 5-year-old started asking questions like, 'Well, this doesn't make sense, and that doesn't make sense.' I'm like, 'You know what? This is just a fun thing we pretend while it's Christmas.'"
Bell feels the same way, telling TODAY last year that lying about Santa is a little bit crazy.
"We have to tell our kid that one night a year, breaking and entering is OK and that a dude in a jumpsuit is going to come down the chimney and is going to rifle through our stuff but it's OK because he's going to leave us gifts? That's a crazy story to tell your child."
According to Shepard though knowing Santa isn't real has not spoiled any of the Christmas magic for his daughters.
"They love watching movies about Santa, they love talking about Santa. They don't think he exists, but they're super happy and everything's fine."
Plus the family has a number of other traditions that keep the holiday festive. "We have matching onesies. There are Santa hats that we wear," Shepard said. "And the kids have matching Christmas pajamas."
Bell and Shepard also emphasize the spirit of giving, not only Christmas, but year round.
"We encourage them to give something of theirs to whatever friend comes over. We're trying to show that an object can give you some joy when you get it, but then seeing how it can make someone else happy is sometimes even more fun than the thing was itself."
This year Shepard partnered with Amazon to create an easy way for people donate a gift to families in need using Amazon's Alexa.
Other parents might not agree will Bell's and Shepard's approach to parenting, but that's just fine with Bell.
"I hesitate whenever I give advice on parenting,' Bell told TODAY. "Every kid is different and I'm a firm believer in accepting all advice and figuring out what works for my kids."
H/T – Romper, Us Weekly, People