Keen to become a mother after her wedding, a care manager forced to have a hysterectomy after finding womb cancer when she went for IVF, hopes to try for a baby again—with her wife electing to carry their child.
Marrying in 2016, Lauren and Leanne Clarke-Page, of Lower Stoke, Kent, England, went on to begin privately-funded IVF treatment in early 2017, hoping to use a sperm donor to create an embryo.
Agreeing that Leanne, 35, would go through the pregnancy, at a routine scan in June 2017 some abnormal tissue was discovered in her womb lining, or endometrium, which further tests confirmed had grade one endometrial cancer.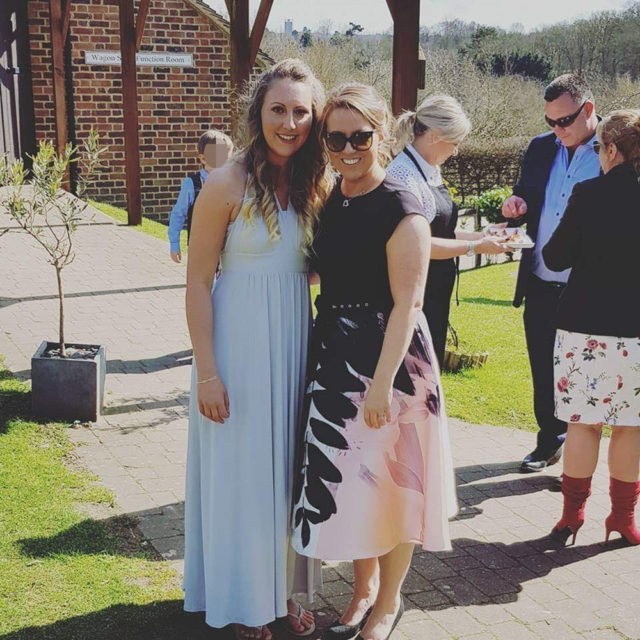 (L-R) Lauren and Leanne (PA Real Life/Collect)
At first, she responded well to treatment—but then, just before Christmas 2017, the disease returned, leading Leanne to have a hysterectomy.
She explained:
"I had a few different options, and took the time over Christmas to decide, but in the end, I settled on a hysterectomy."
"I'd promised myself I'd do all I could to try and carry my own baby, but treatment just wasn't working."
"I was losing who I was and couldn't cope with seeing my loved ones so worried. This was my way of taking back control. I know it was the right decision for me, but I was completely unprepared for the grief I would feel."
She added:
"Still, Lauren and I really hope that 2019 will be our year, and we can try for a baby, with her carrying. We're due some luck."
The couple, who got engaged on their fifth anniversary in 2015, have been together for eight years, since meeting when Lauren, 30, was a regular at a bar where Leanne worked.
Soon becoming serious, they moved in together and began to talk about the future and starting a family.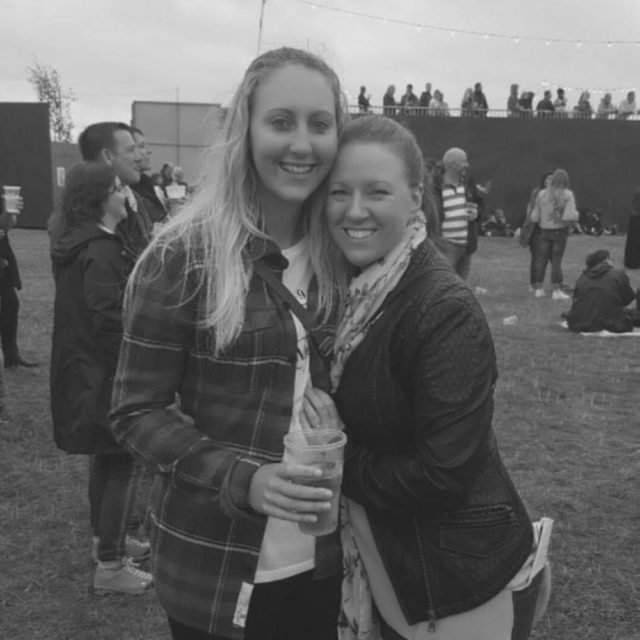 (L-R) Lauren and Leanne (PA Real Life/Collect)
Leanne said:
"Our plan had been to foster or adopt, but after talking things out, we figured, 'Why not give carrying our child ourselves a try?'"
"We tried with a sperm donor, but I just wasn't getting pregnant."
"Then, after we got engaged, we thought it was best to put things on pause while we planned the wedding."
Jetting off to New York as newlyweds in February 2017, Lauren and Leanne decided to get serious about starting a family once they returned to the UK, organizing a number of IVF appointments.
At first, things seemed positive, but in May 2017, a scan showed a number of polyps—small, abnormal tissue growths that most often look like flat bumps, or mushroom-like stalks—in Leanne's womb.
She said:
"I was told we needed to remove them before we went any further with the IVF."
"The NHS wait list was quite long, so we opted to go private, and I had the surgery soon after at Shirley Oaks Hospital in Croydon, south London."
"On the day, I felt remarkably calm and came round in no pain whatsoever. I even went home and had a birthday barbecue for Lauren."
But, just days later, Leanne received a call from the hospital, urging her to go back to discuss her results.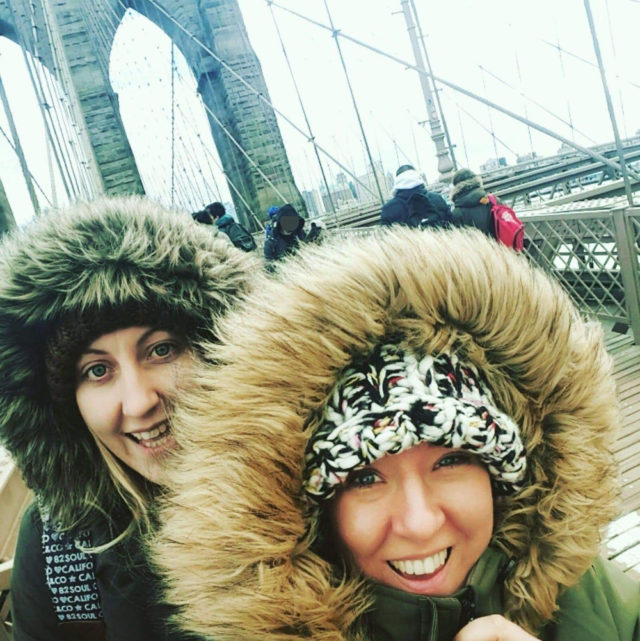 (L-R) Lauren and Leanne (PA Real Life/Collect)
She continued:
"There was something about the doctor's tone. I can't explain it, I just knew I had cancer. My loved ones had all been really good, and nobody had wanted to put the c word out there. It hadn't even crossed my mind until I got that phone call."
"But as soon as I said it, I could see the look in their eyes and knew they were worried too."
"We drove straight back to the hospital. It was around an hour's journey, and I just remember being silent, prepping myself for what I was sure I was about to be told."
Sadly, at the hospital, Leanne's fears were confirmed and she was diagnosed with grade one endometrial cancer.
She added:
"At first, I couldn't understand all the medical speak, so I asked outright – 'Do I have cancer?' And they said yes."
"I couldn't focus after that. Lauren took over, asking questions and getting information. All I kept thinking was how on earth I was going to tell my parents."
Leanne had been due to start a new job as a care manager just two days after her diagnosis. Remarkably, she still went in as planned, confiding in her new boss the earth-shattering news she had just received.
With the support of her company, she was able to continue working as she began treatment under Croydon University Hospital, taking daily hormone drugs called Megace.
Leanne said:
"I suffered a lot with side effects. My anxiety was through the roof, and I had a lot of hot sweats."
"It was also difficult to be going in to hospital for cancer treatment, when I should have been going for IVF. But it seemed to be working. I had hysteroscopy scans of my womb every three months, and each time, the results were really positive."
Then, just before Christmas 2017, a hysteroscopy sadly revealed that the cancer had returned—leaving Leanne to choose between continuing with medication, or opting for a hysterectomy to remove her womb, with the aim of taking with it every last trace of cancer.
Leanne recalled:
"Christmas was an incredibly difficult time."
"I tried to make the best of it, decorating the tree and spending time with family, but my heart wasn't in it. All I could think about was cancer."
Eventually, Leanne opted for a hysterectomy, going under the knife in March 2018—ironically, the week before Mother's Day. Struggling emotionally after the operation, she felt both upset and angry—prompting her to contact cancer charity Macmillan through her work, who then referred her for counseling near her home.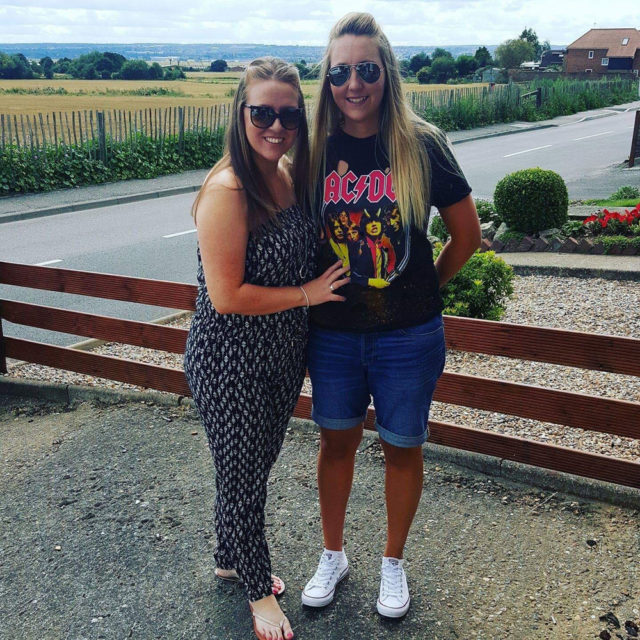 (L-R) Lauren and Leanne (PA Real Life/Collect)
"It was strange at first, meeting this person and having to pour my heart out to them," she said.
"But, though it took time, it helped me greatly to talk. Talking to friends and family is great, but you get something different from talking to a health professional, and I am still seeing my counselor now."
"I've realized how important it is to talk. You don't have to keep a brave face on all the time. You can't, because those emotions will still be there, whether you like it or not."
Leanne faced another knockback in October, when cancer cells were found in her left ovary.
She added:
"I'd also been suffering from endometriosis, where the tissue that lines the womb is found outside of it, like in the ovaries and uterus."
"That tissue had been masking the cancer cells, but I have since had my ovary removed and will be having extra tests from now on to ensure that doesn't happen again. My remaining ovary looks healthy though, and my doctors are confident they got everything."
Now, while her rollercoaster year has left her feeling shaken, Leanne is looking ahead to the future and hopes that, in 2019, she and Lauren will finally be able to start the family they have always wanted.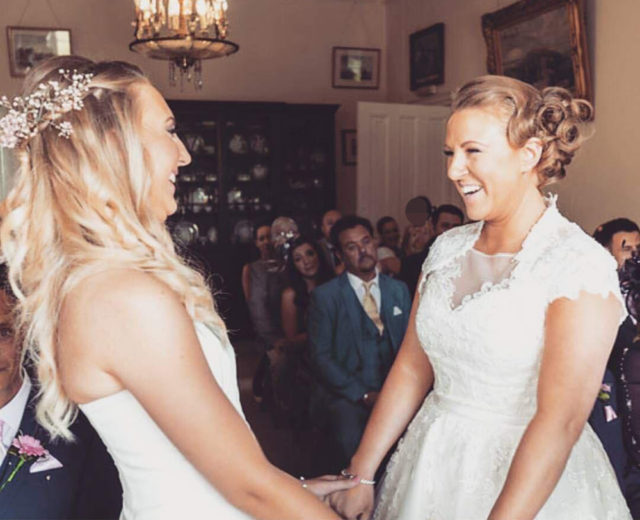 Lauren and Leanne on their wedding day (PA Real Life/Matt Cahill Photography)
She also hopes that by sharing her story, she can thank Macmillan for helping her in her hour of need, and encourage others struggling with the emotional turmoil of a cancer diagnosis to find somebody to talk to.
"Everyone is different, so it's about finding something that works for you," she said.
"You have no choice but to keep going, but it helps enormously to talk."
"I have also been incredibly lucky with the support I've got from family and friends. Now, we're all really hoping 2019 will bring us some good fortune."