Yesterday officially marked the beginning of Girl Scout cookie season. Girl Scouts are selling 12 different varieties, including the tried and true Thin Mints, Caramel deLites/Samoas, and (my personal favorite) Peanut Butter Patties/Tagalongs.
But wait! This year, the Scouts have added a brand new cookie to their lineup: the Caramel Chocolate Chip.
The cookie is described as:
"Rich caramel, semisweet chocolate chips, and a hint of sea salt in a chewy cookie."
Not only will it feature delicious flavors, but it is also one of two gluten-free options! (The other gluten-free cookie is the Toffee-tastic.)
Yes, that's right. In select areas, you can get gluten-free Girl Scout cookies! Each gluten-free variety is offered in select Girl Scout council markets as long as supplies last, so you better step on it when it comes to ordering!
Gluten-free eaters, rejoice!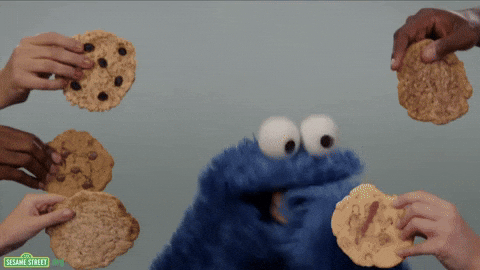 Cookie-eaters can't wait to get their hands on the new gluten-free delight.
New Girl Scout cookie flavor is caramel chocolate chip. May have to stop fw the thin mints

— MyCole (@RektyKek) January 2, 2019
A new Girl Scout cookie say whaaaaat

— Piggylet (@swimvhoff) January 2, 2019
Damn these doers of evil! I gained 5lbs just reading the article!!

Girl Scout cookie season is here — and there's a brand new cookie this year https://t.co/9AX2om8S5n

— The Political Couch, PhD MBA (@political_couch) January 3, 2019
Sounds good. How much is this going to set us back!?

— Tammie Nestor (@TammieNestor1) August 14, 2018
New girl scout cookie this year is a gluten free caramel chocolate chip. Sounds killer.

— KTEX 106 (@KTEXPosse) January 2, 2019
THE NEW GIRL SCOUT COOKIE IS GLUTEN FREE I REPEAT THE NEW GIRL SCOUT COOKIE IS GLUTEN FREE ❤️❤️

— Victoria (@VictoriaHeeman) January 3, 2019
To find your nearest Girl Scout cookie salesperson, use the Girl Scouts' Find Cookies! feature.