Alright, all you people saying you "have no plans for the weekend…"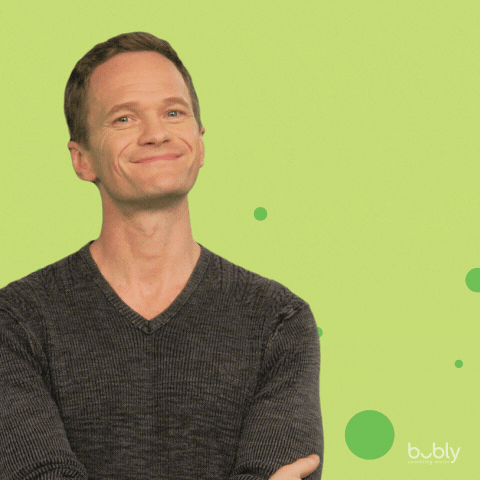 Right.
According to a new study, we know exactly what you got planned! You're not fooling anyone: A slapping—sorry, whopping—84 percent of Americans are fiddling with their tidbits on a regular basis!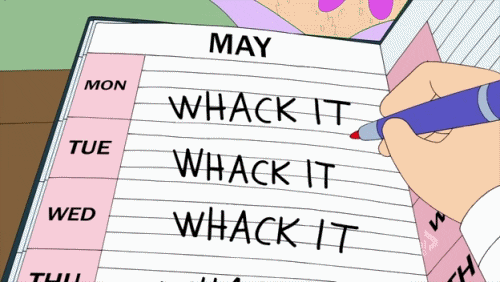 That's according to the results of a survey sex toy company Tenga recently released that polled 10,000 adults in nine countries about their, um, "self-care habits," ifyaknowwhatImean.
And the results are either surprising or not surprising at all, depending on your biases!
Some interesting facts:
91% of men do the ol' rub-and-tug
78% of women do too
Millennials, ever the over-achievers, are the most hands-on cohort among us, with 88% of them having indulged at one time or another.
Now I'm no scientist but I'm pretty sure ALL these statistics are actually 100% and the discrepancy just comes from people full-out lying because EVERYONE JACKS OR JILLS OFF. EVERYONE.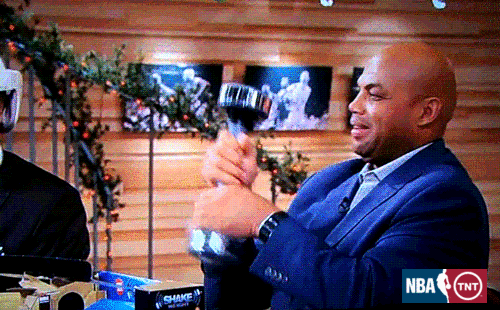 Anyway. Some other fun facts the good people at Tenga uncovered: techniques may differ amongst the genders—for instance, three quarters of men jerk off with porn, while only about half of women use smut to do the deed—but all of y'all are out here banging it out to YOUR EXES about one third of the time.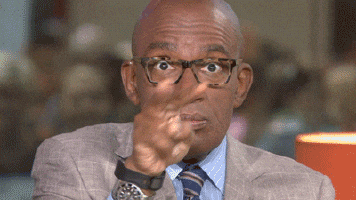 (We suggest NOT sharing this information with your partner cuz… well you know how that's gonna go.)
And perhaps unsurprisingly, where we spend quality time with ourselves centers primarily on the bedroom and the bathroom—so you know, be sure to knock or whatever.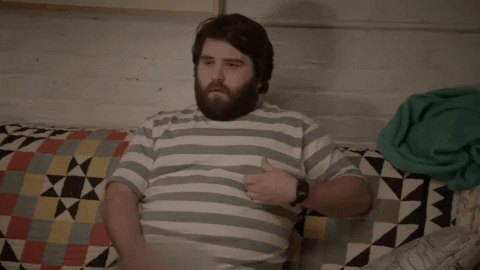 But! Some of you people are getting real creative. Some six percent of men have worked the gear shift while driving—which seems… unsafe but do you, gents! (just don't take anyone else out while you're scaling those heights; remember it's called "safe sex" for a reason)—and a handful of you people are working yourselves off in the kitchen or….AT WORK!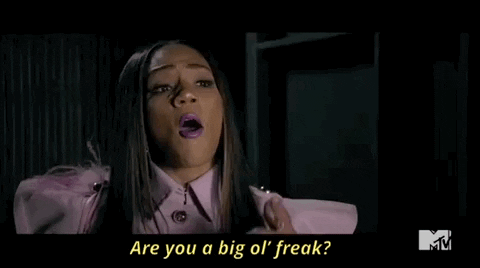 And perhaps most interestingly, euphemistic self-care has become… well, regular self-care: a whopping 74 percent of respondents said masturbation is how they practice self-care, and it was the second most cited means of stress relief, just behind actual sex.
Anyway, on social media, the survey definitely got people talking—and of course, joking!
With the fleshlight in the tailpipe of my Dodge Ram

— Dodge Ram Owner (@RamLover69) May 10, 2019
furiously is my preferred method

— Richard E Lee (@Formallyigb) May 9, 2019
With 1 hand, 2 if you're really blessed.

— Jusi (@sisu1580) May 9, 2019
Masturbation is a great way to work out your tension, frustration, or depression. A lot of people already know that — according to this new survey, it's ranked above meditation as a form of self-care. https://t.co/2A4MDf3saw

— The Stockroom (@Stockroom_com) May 9, 2019
And it's good for pain relief since we know pain and pleasure are in the same region of the brain. They act in duality, so if you have a headache or nerve pain etc, masturbating helps refocus that region in brain. And if u cant get turned on then use full spec CBD lubes! 🥰

— Belle Noire (@mybelledoll) May 9, 2019
"It's just bc your so hot, you should take it as a compliment." -Every guy, every time

— ross (@Gomez_heart_x) May 9, 2019
I need a cigarette after reading that

— Luke Konchar (@Luke587) May 9, 2019
The real reason people masterbate is because sports illustrated sends the swimsuit edition to your house when you get a sports illustrated subscription for your 12th bday

— hue j dong (@four_toast) May 9, 2019
Anyway, there you have it! Now if you'll excuse us, we'll be, um, taking a nap for the next little while? So please don't come near the bedroom door, thanks!
You found George! Or, if you aren't subscribed to my newsletter, subscribe here!