At this point, it's pretty much universally true that the only good thing about the internet is memes. (Well, that and animal videos.)
They've become our lifeblood, the thing that allows us to stare into the abyss our world has begun and be like "LOL SCREAMING SKSKSKSKS!" instead of, you know, just actually screaming.
And it turns out, even stars of the biggest TV show in the universe are meme enthusiasts. Case in point: Maisie Williams, who played badass Arya Stark on Game of Thrones.
During the show's finale this weekend—the most-watched piece of television in HBO's entire history—Williams tweeted that she was "just here for the memes."
just here for the memes

— Maisie Williams (@Maisie_Williams) May 20, 2019
And, well, Twitter was like: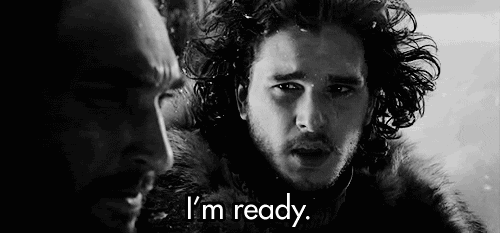 Turns out the Game of Thrones fanverse are a bunch of meme wizards, because Maisie's Twitter thread immediately filled to the brim with GoT-themed silliness.
Memes came rolling in like, I don't know, a horde of White Walkers or something, and they were GOLD!
So there you have it! Perhaps all these memes will keep us uplifted in these dark, Game of Thrones–less days ahead. There are at least three spin-offs in the works at HBO, but only one of them, a prequel set in Westeros thousands of years in the past, is off the ground as of yet. (Though the pilot did actually start shooting this month!)
So it's gonna be a loonnnnng wait. And it doesn't seem likely we'll run out of memes any time soon. At least we'll have those to tide us over in the memetime—sorry, meantime!