Say what you will about her Mom and Dad, but Chelsea Clinton does NOT play!
And this week, she expertly and thoroughly burned the President to a crisp, using no kindling but his own tweet.
You may have heard that our President is currently embroiled in his biggest scandal yet, an official impeachment inquiry resulting from a whistleblower complaint about the July 25 phone call in which he solicited Ukrainian President Volodymyr Zelensky's assistance in smearing the 2020 Democratic presidential primary front-runner, Joe Biden, and his son Hunter Biden.
So how has Trump responded? By all caps shrieking about it being a scam on Twitter of course, as per Trump White House tradition.
And when he got started yesterday, Chelsea was right there waiting to ace him…
And that's how it's done.
Sorry 'bout it, Donny!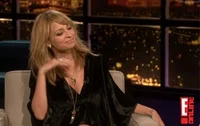 Of course, Chelsea's too classy to mock Trump for the most hilarious part of his impeachment troubles: the slowly increasing possibility that Joe Biden won't even be the nominee and the treason was all in vain.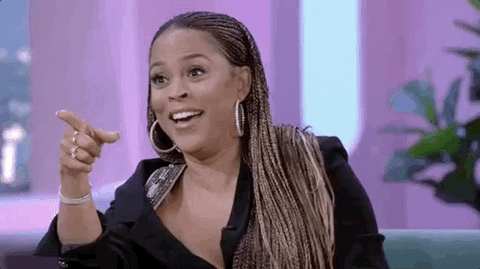 Oops!
Just goes to show you that you should make sure you have your ducks in a row if you're gonna do treason. Write that down.
Anyway, this certainly isn't Chelsea's first Twitter rodeo. She's developed quite a reputation for having a sharp wit on the ol' Twitter machine, especially where President Trump is concerned.
In fact, entire articles have been written about her sharp-witted ripostes to everything from Trump's made-up Sweden terrorist attack…
What happened in Sweden Friday night? Did they catch the Bowling Green Massacre perpetrators?

— Chelsea Clinton (@ChelseaClinton) February 19, 2017
…to the very stupid moment when he had Ivanka take his seat at the G20 summit.
Good morning Mr. President. It would never have occurred to my mother or my father to ask me. Were you giving our country away? Hoping not. https://t.co/4ODjWZUp0c

— Chelsea Clinton (@ChelseaClinton) July 10, 2017
And this time around, Chelsea had no shortage of folks cheering her on from the sidelines!
🔥🔥🔥🔥🔥🔥🔥🔥🔥🔥🔥🔥🔥🔥🔥🔥🔥🔥🔥🔥🔥🔥🔥🔥🔥🔥🔥🔥🔥🔥🔥🔥🔥 🔥🔥🔥🔥🔥🔥🔥🔥🔥🔥🔥🔥🔥🔥🔥🔥🔥🔥🔥🔥🔥🔥🔥🔥🔥🔥🔥🔥🔥🔥🔥🔥🔥 🔥🔥🔥🔥🔥🔥🔥🔥🔥🔥🔥🔥🔥🔥🔥🔥🔥🔥🔥🔥🔥🔥🔥🔥🔥🔥🔥🔥🔥🔥🔥🔥🔥 🔥🔥🔥🔥🔥🔥🔥🔥🔥🔥🔥🔥🔥🔥🔥🔥🔥🔥🔥🔥🔥🔥🔥🔥🔥🔥🔥🔥🔥🔥🔥

— Scott Dworkin (@funder) September 27, 2019
Yes, Donald, your illegal installation by Russia was the biggest scam in political history. But, I heard the sequel with Ukraine has a surprise ending.

— Howard (@HowardA_Esq) September 26, 2019
When the nicest person in the world is being snarky you know your time is up.

— Shilpa D (@shilpadesh) September 26, 2019
I am so here for a gloves-off Chelsea Clinton right now.

— Michael Marshall Smith (@ememess) September 26, 2019
Don't mess with a Clinton, you'll get the horns!
Chelsea Clinton is the author of several books, mostly for children. Her book The Book of Gutsy Women: Favorite Stories of Courage and Resilience is available here.
*****
Listen to the first season of George Takei's podcast, 'Oh Myyy Pod!' where we explore the racially charged videos that have taken the internet by storm.
Be sure to subscribe here and never miss an episode.