Police arrested a 29-year-old woman after she broke in and stole a few lunches from the fridge at a police station in Florida. How did she get caught, one might ask? Well, she left her wallet behind.
Yvelande Jean-Pierre broke into the Boynton Beach Police Department in the middle of the night on January 3. She raided the fridge before settling on two premade chicken and asparagus meals, eating one, and exiting the scene.
"One of the meals appears to have been consumed inside of the kitchen area, as the asparagus was left on the counter next to the microwave." the police report stated.
Two officers, Darin Hederian and Gregg Koch, discovered the smashed window and the remnants of one of the meals on the kitchen counter around 8:30 a.m. Agent Andrew Berben checked the security cameras and confirmed that the two stolen chicken and asparagus meals belonged to him.
Crime Scene Investigator Amanda Eichorst discovered a plastic bag on top of a trash can toward the front of the station, and realized it contained a Florida ID and a State of Florida Security Officers Card, both belonging to Jean-Pierre.
Footage shows the woman walking to the front of the station at 1:25 a.m. She managed to get past a locked gate, but realized the windows were locked, and decided to grab two recycling bins, stack them, and break into a window on the south side of the building. She hopped back over the fence and left the scene around 2:21 a.m.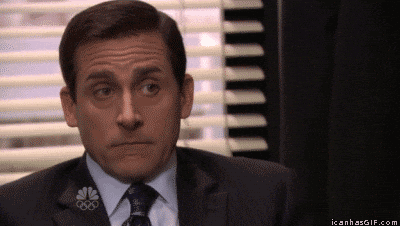 "Her first mistake was breaking into our substation. The second was eating Agent Berben's chicken and asparagus, although she's clearly not a fan of asparagus. Her third mistake was leaving her wallet and FL ID behind." Boynton Beach Police Department said. 
Jean-Pierre was arrested on January 9 and charged with burglary to an unoccupied structure, petit theft, and criminal mischief. Police estimate she caused around $300 worth of damage, including the two meals, which Berben purchased for $7 each.
You don't mess with a man's chicken and asparagus….. ever pic.twitter.com/J0AT9SIHVc

— Rich55 (@Rich55fla) January 9, 2019
Despite the evidence stacked against Jean-Pierre, she claims she didn't do it and the woman on the security camera footage must be someone else. As far as her wallet goes, she says she lost it but never reported it.
The BBPD shared photos from the crime scene and a link to the arrest record with her name and charges.
1st mistake – breaking into our substation. 2nd – eating Agent Berben's chicken & asparagus. 3rd – leaving her ID behind. Today, we charged Yvelande Jean-Pierre w/burglary to an unoccupied structure, theft & criminal mischief. Read the arrest report: https://t.co/ZqLrYMKgKc pic.twitter.com/bg5Y7LGS2c

— Boynton Beach Police (@BBPD) January 9, 2019
People were in disbelief: 
How remarkably stupid can a criminal possibly be?

— What Just Opened (@WhatJustOpened) January 10, 2019
— Rolando Otero (@Photero) January 10, 2019
This is too stupid to be true.
Unbelievable!
Love that she left her ID.

— melissa broccoli (@mommabroccoli6) January 9, 2019
Really

— Joshua Washington (@JoshuaW57385161) January 10, 2019
But, at the same time, no one was shocked that this happened in Florida:
Being someone who was born and bred in the sunshine state, I am disappointed, but not surprised. Crimes that happen in Florida are always the strangest, most bizarre ones.
In fact, someone made a twitter account dedicated to weird crimes that happen in Florida, and it has 423,000 followers.
@cthagod Florida 🤦🏾‍♂️

— armytatted (@armyinkup) January 10, 2019
C'mon South Florida 😭😭😭

— Dont Be A Fan Later – The U (@niq_co) January 10, 2019
Some found the whole situation relatable:
Hunger is a beast

— Martina Navrata (@martinanavrata) January 10, 2019
Honestly if I was hungry enough I would do the same. I would get arrested for food.

— Helga (@Helgazad) January 10, 2019
Many sympathize with Jean-Pierre, and frown upon the police department for sharing this on social media.
They point out that she must have been really hungry, and humiliating her on social media is wrong.
Feed her instead of arresting and making fun of her of Twitter.

— Andre Quirino 🚴🏽‍♂️ (@AndreQuirino) January 10, 2019
Actually the Boynton Beach Police Department reminds us to keep our locations off and to limit our social media. That lady was hungry, now she was arrested. I don't appreciate your department informing the public about her "first mistake"

— Tom Monahan (@aprendiendospan) January 11, 2019
I totally agree. Punish and then humiliate a hungry person. Then they go to church on Sunday and act like good Christians. What would Jesus do? Celebrating this disgrace. Get this poor lady some help!

— Kathy Bird-Carvajal (@kathy1MIA) January 11, 2019
Lesson learned here: be cautious when leaving meals in the fridge at work…
The face when you ate Agent Berbens chicken and asaparagus pic.twitter.com/siaxP3NMaC

— 👌 (@markfc666) January 9, 2019
If you have a yummy lunch you're just beggin' for it.

— Robert J (@robteri91) January 10, 2019