The Grammys are widely known for being the one awards show during awards season where attendees can get a little wild with their fashions.
And unfettered by the need for elegance and refinement required at shows like the Oscars, stars have made a tradition out of making bold statements on its red carpet, from Jennifer Lopez's barely-there Cavalli in 2000 to Lady Gaga arriving inside an egg in 2011, the Grammys have long been the place to go to make a splash, and be remembered forever.
So it should probably be no surprise that in these deeply weird American times, a couple people took the opportunity at last night's awards to make some pro-Trump, pro-MAGA statements and call them fashion. Very cool!
First up: Joy Villa!
Wait…who?
Villa, who is apparently a musician, made a red carpet splash in pro-Trump and pro-life ensembles to the last two Grammys.
But since literally nobody STILL has even a remote clue who she is–like at all…
She decided to up the ante! As she told the LA Times, "I'm part Latina. I'm black, and I believe in what the president's saying."
No word on what Joy thinks about the other impacts of "what the president's saying," such as literal babies being separated from their parents, some of whom will NEVER be reunited with them, or the fact that there are thousands more orphaned children than first reported, mainly because Trump's government has no actual idea how many children it took because it didn't bother to track them.
Cool dress though, Joy! The barbed wire is a really nice touch!
It's Grammys night, let's party!
Then there was someone named Ricky Rebel, an openly queer "Top 40 recording artist" you've never heard of who is a vocal supporter of noted gay rights advocate Donald Trump.
Ricky Rebel also told a recent interviewer, "I don't think it's healthy to be radically left or radically right. I think we have to come to the center." Which is interesting coming from a supporter of the most right-wing administration in American history. But whatever!
Anyway, these efforts really paid off for both artists, if the goal was to make people hate you while still having NO CLUE who you are!
Anyway, as the old saying goes, "There's no such thing as bad publicity." But, note to Villa and Rebel: if all the publicity in question elicits is various iterations of people squinting at you on Twitter going…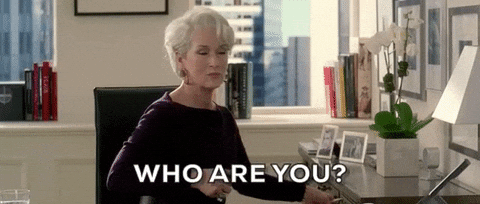 …you might want to reconsider your efforts.