Happy Pride Month, it's time for the inflammatory anti-gay people to come out from around the world!
In the latest "is this guy serious?" story, Phillippine President Rodrigo Duterte claimed that he was "once gay" but that he'd cured himself.
Duterte is running for re-election against Senator Antonio Trillanes IV and decided to mock him, according to Filipino publication Rappler, by saying Trillanes was likely homosexual.
Duterte then "confessed" that he was gay until he met wife Elizabeth Zimmerman.
Duterte said:
"Good thing Trillanes and I are similar. But I cured myself. When I began a relationship with Zimmerman, I said, this is it. I became a man again."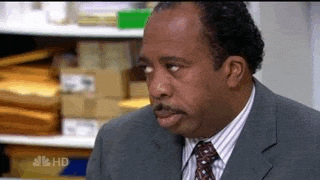 "Duterte is gay. So I am gay, I don't care if I'm gay or not."
Aside from the nonsensical nature of this speech, Duterte has a really odd record on LGBT rights.
While running for election in the 2015-2016 season, he said "same-sex marriage is good. Everyone deserves to be happy," but then would later reverse his position in favor of "unions".
He has also made transphobic comments in a public forum.
"There is no gender because you can be a he or she…That's their culture. It does not apply to us," BBC News reported him saying.
"We are Catholics and there is the Civil Code, which says that you can only marry a woman for me… a woman to marry a man. That's our law so why would you accept that gender?"
According to The Huffington Post, after his nonsensical speech claiming he was "cured" of his homosexuality, Duterte then:
"invited several women, whom CNN Philippines described as having 'slender bodies, pale skin, and long, silky hair,' onstage for a smooch."
Duterte is also under scrutiny by several human rights groups for his brutal methodology on his anti-drug crackdown, of which incidents include the deaths of over 22,000 people, attacks on journalists and the rise of HIV infection in the country.
Hopefully Duterte will find his bid for re-election adequately challenged and the human rights crises in the Phillippines will subside.