Alright, ladies!
Gather 'round and hush up, some retrograde, troglodyte man is talking about how you can land him and hoo boy.
Is he a catch!
Meet Richard Cooper, some Canadian douchebag whose interests include Twitter shi*posting about "the cold hard truth in life, biz & women" and creating charming YouTube videos with titles like:
"How to Test for High Quality Women."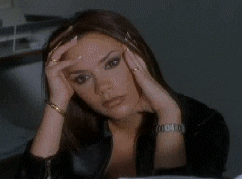 He's a real find, scraggly beard and all.
My biggest fans call me ugly, fat, short, bald, broke, and a basement dwelling incel no woman would want…

You're right about one thing; I am bald. pic.twitter.com/18KsmvN21f

— Richard Cooper (@Rich_Cooper) July 16, 2019
Seriously beard oil and a set of clippers will run you like $20 on Amazon. It's not hard, Dick.
Anyway, Richard Cooper has some advice for all you dumb ladybroads who can't find a boyfriend cuz you're not one of the "rational sistas from another mista" he shouts out in his YouTube videos.
Write this down!
How to keep a man in 6 simple steps

1. Learn how to cook amazing dishes
2. Be feminine (long hair, makeup, nails etc)
3. Don't nag him over trivial things
4. Be debt free
5. Don't be a single mom
6. Know how to please him in bed

— Richard Cooper (@Rich_Cooper) July 14, 2019
LOL this is very good, thanks Dick!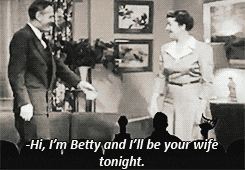 Let's assume for a moment that this actually is how straight men feel.
What does this say about them‽
Like, as a gay person who's spent his life on the outside looking in at straight men, I'm reading this list like "LOL yep this tracks" but I never imagined they'd start leaning into being such simpletons in 2019 as if it's a badge of honor.
I did not think it possible, but I am much gayer now, thank you very much.

— RainTree 🏳️‍🌈 (@oceanfrost7) July 15, 2019
Like to hear this guy tell it, all straight men are is this stereotype.
"ME WANT FOOD AND BOOBIES NO TALK JUST KISSY LIPS ON PEEPEEBONE *pokes at both breasts and giggles*"
I mean your entire shi* is telling the rest of us how superior and evolved you are, but okay Dick.
Is this a parody?

— woman (@FabFitzy) July 17, 2019
Anyway the good news is, ladies, it's THIS EASY to find a man. So long as you don't have the misfortune of having had a child at some point in which case you are disgusting and should die alone atoning for your sins.
Sorry, them's the breaks according to extremely desirable troglodyte Richard Cooper.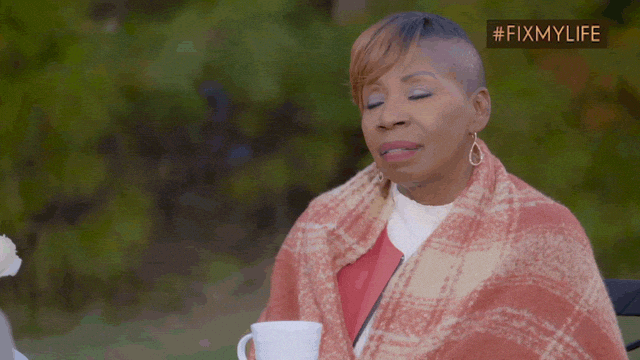 Anyway!
This being 2019 and not 1956, the internet was basically horrified by this as*hole.
how to repel every woman in one simple tweet

— Jeff Tiedrich (@itsJeffTiedrich) July 15, 2019
How to spot a misogynist in these 6 steps.

— wisdomseeker 🌎 (@seekerwisdom1) July 14, 2019
How to get rid of man in one easy step pic.twitter.com/mrvMHY7qeE

— Tango Foxtrot (@Tangofoxtrot23) July 14, 2019
How to let everyone know you're a shallow, self-obsessed gold-digger in 6 easy steps

— Stephen Kellett (@StephenKellett7) July 16, 2019
What he's basically saying-
1) I'm utterly incapable of being a responsible adult, so I I need a free cook.
2) my masculinity is so fragile, it cannot tolerate u not looking like a 50s housewife.
3) I'm a man child & if u point out my flaws, I might start crying. So don't.

— Sohag (@tisthejoker) July 14, 2019
— A Like Too Far 🐓🌉👩🏻‍🏫✡️ (@chickenboo23) July 14, 2019
While others offered some far more useful guidelines of their own.
How to keep a woman in 6 simple steps.

1. Don't
2. Be
3. This
4. Guy
5. Right
6. Here

— Mistress⛧Alexxxia | TORONTO: JUL 18-21 (@MissAlexxxia) July 15, 2019
How to kerp a man in six single steps.

1. Woman
2. Are
3. Free
4. Thinking
5. Autonomous
6. Individuals

— Spooky Robertson (@HerbWallace6) July 16, 2019
Just here for the ratio.

How to keep a girlfriend in 6 simple steps:

1) Respect her body.

2) Respect her opinion.

3) Don't tell her how she should feel, and instead listen to her.

4) Be hate free.

5) Don't be Richard Cooper.

6) Know how to have great sexual experiences. pic.twitter.com/cE3QJUOeck

— Macrocosm 4 #Bernie2020🌹✊🏿 (@MacrocosmX) July 15, 2019
And some couldn't help but poke holes in Dick's logic.
Dear Richard, I think you'll find rule number 2 (long nails) is in direct conflict with pleasuring the male G spot.

Your Rule 2 is therefore in conflict with your Rule 6. Sheesh – you can't even ensure your own rules are compliant…

— MrCeltic 🎮👽🏳️‍🌈 🇪🇺 Queue Jumper #StopBrexit #GTTO (@Celticanz) July 16, 2019
Why would they want you if they had all that going for them bro?

— MericanDaddy (@MericanDaddy) July 14, 2019
Anyway, I think there's only one solution for good ol' Dick Cooper, ladies…
Do your worst!
You can let Dick know how you feel with this shirt, available here.
And you can get valuable advice about not being a dick from the book How to Not Be a Dick: And Other Essential Truths About Work, Sex, Love―and Everything Else That Matters available here.