Let's take a trip into our imaginations.
Let's say you're the head honcho of a major clothing retailer, one whose main demographics are young women and plus-size women, two groups positively buffeted on all sides by toxic messaging about their weight.
Now let's say that you're searching for a merch tie-in to add to all your customers' packages as a fun surprise. And let's also stipulate that you're NOT an abject idiot.
Would you ever consider doing something like, say, this‽‽
Or would DIET BARS ON TOP OF A PILE OF PLUS-SIZE CLOTHES be the kind of pitch that'd have you like:
"Ok first of all, you're extremely fired go home immediately."?
If you're a person of the most basic common sense, probably the latter, but if you're the folks over at Forever 21, well, suffice to say you'd step in it and think you were just giving your customers a cool free gift.
It's seems too stupid to be real, but that's precisely what Forever 21 has been doing, and customers have been sharing photos to Twitter to prove it.
I went from a size 24 to 18, still a plus size girl, so I ordered jeans from @Forever21 Opened the package, when I looked inside I see this Atkins bar. What are you trying to Tell me Forever 21, I'm FAT, LOSE WEIGHT? do you give these to NON-PLUS SIZE WOMEN as well? pic.twitter.com/ds8kUTs7T7

— MissGG🏳️‍🌈 (@MissGirlGames) July 19, 2019
At first it seemed like Forever 21 was only sending the bars to plus-size orders, but as the company confirmed in a statement to Jezebel, it's been including the free *checks notes* "gift" in all online orders:
"From time to time, Forever 21 surprises our customers with free test products from third parties in their e-commerce orders. The freebie items in question were included in all online orders, across all sizes and categories, for a limited time…"
So, you know, at least it was propping up the Make Women Hate Their Bodies Industrial Complex equally and equitably.
So there's that!
But seriously, let's call it like it is: this is wildly stupid, aside from insensitive. Hiding a package of diet bars in a person's things is the kind of ish kids do in middle school.
When I was in 7th grade the mean girls broke into this overweight girl's locker and filled it with cans of Slim-Fast, then waited between classes to watch her open her locker and sob. I'm now 986 years old and I've obviously never forgotten it, and it didn't even happen to me.
Imagine how she feels!
This is basically that but on an industrial scale and it merits the question HOW STUPID DO YOU NEED TO BE TO THINK THIS IS A GOOD IDEA‽
Imagine how triggering this was for a lot of these women!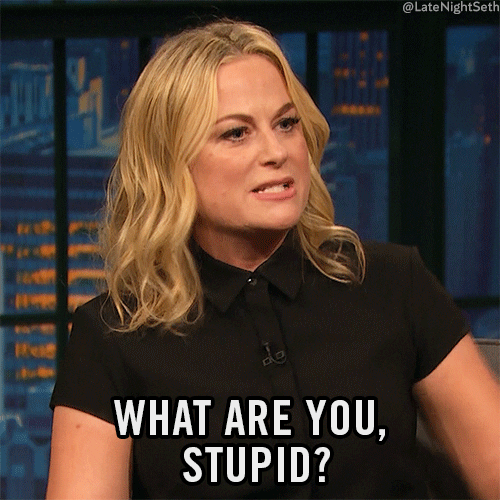 And Atkins Bars?
What is this, 2002? Unless Rob Lowe comes with it, at least give these women something good like a Kind Bar FFS!
I mean honestly!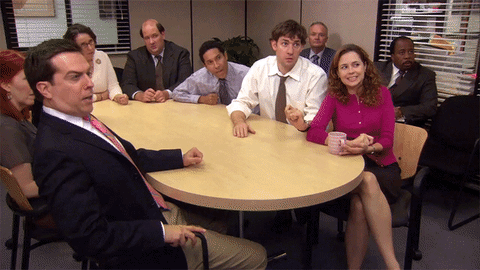 Jezebel points out that this stunt could actually manifest in a negative outcome for these women, citing a study that links "thinness-promoting advertising"—such as including an un-asked-for diet bar in a box of unrelated clothing—to body image issues.
And as a couple women pointed out on Twitter, it could be triggering for women with eating disorders as well:
Apparently @Forever21 sends out Atkins bars with all of its orders, which sends a wildly dangerous message to ALL of its customers. Not only is it fatshaming, it could also trigger people of all sizes who have EDs. This is as dangerous as it is inappropriate. https://t.co/gPfr3jMUK4

— Samantha Puc 🍦✨ (@theverbalthing) July 23, 2019
This is horribly insensitive and can trigger eating disorder relapses who the hell thought this was ok ???? how did not one person say hey maybe we shouldn't do this ??? https://t.co/HSEZWkMIW6

— taylor nicole dean (@taylorndean) July 23, 2019
Judging from the overall Twitter response, if Forever 21's goal was to trigger their customers with this deeply stupid tie-in, well, mission accomplished.
bought a swimsuit online from forever 21 and they sent me an atkins bar along with it lmaoo thank u for reminding me that i don't have a beach ready bod

— Cailee (@caileeargudo) July 23, 2019
If this is indeed a brand partnership between you @Forever21 + Atkins I'd strongly suggest you reevaluate it Not only is it coming off as discriminatory but it isn't even rolled out well – Its completely catching customers off guard with distasteful implied message to lose weight

— Shelby Ivey Christie (@bronze_bombSHEL) July 23, 2019
Forever 21 is sending diet bars with clothes you order and that's so insensitive holy crap like…. how about we don't make someone negatively reflect on their body image when trying to just order some new outfits ? ????

— taylor nicole dean (@taylorndean) July 23, 2019
This Atkins company has been mailing things ALL OVER from thousands of different vendors. My office got some with a battery order…I feel like the intention wasn't bad and it was an honest mistake, but Forever 21's marketing should have caught that…

— Meliss (@MelissaMartiSux) July 23, 2019
Okay #Forever21, is FULL OF SH—T!…First off!, I don't care WHAT SIZE A PERSON IS or ORDERS, "who asked them for their WEIGHT LOSS TIPS?!"…They need to be grateful that ANYONE "still" wanna buy their WHACK clothes!!…#Atkins

— Emerald🌏 (@j53524595) July 23, 2019
For their part, Forever 21 definitely got the hint.
The statement they sent Jezebel goes on to say that the bars "have since been removed," and included an apology for the stunt:
"This was an oversight on our part and we sincerely apologize for any offense this may have caused to our customers, as this was not our intention in any way."
Numerous studies show fitness and health are unrelated to body shape and clothing size except when people are at extreme ends of the spectrum.
Even then, other people's lives are no one else's business. If you're not paying their bills, zip your lip.
Meanwhile, add an avocado to your workout with this shirt, available here.