Great.
As if we didn't have enough to worry about nowadays, Ivanka Trump is apparently some kind of shape-shifter—at least, that's the impression her recent visit to Colombia has left.
Princess, er, Presidential Adviser Trump recently visited the South American country for absolutely no valid reason because she has no business handling issues of state on account of we are a constitutional republic and not a monarchy where our leaders' kids get to just be part of the government.
Anyway…
While meeting with Colombian Vice President Marta Lucia Ramirez and Defense Minister Guillermo Botero, Ivanka wore a $1650 dress (likely purchased with taxpayer money, which is so fun), a kicky green ruffled number by Colombian designer Johanna Ortiz.
Floopy sleeves, a dancing-lady hemline (yes, these are technical terms), one of those waist ruffle things I think are called a peplum—it's a cute dress!
Or at least it was, until the wind came up under her sleeves and magically transformed her into plant matter.
And it only got worse from there!
That feeling when you shoot for Ginger Rogers vibes and end up with Audrey from Little Shop of Horrors realness.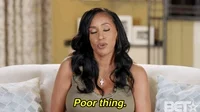 Lettuce not judge her too harshly tho.
Let's leaf aside our mockery.
Let's plant our roots firmly in the soil of kindness.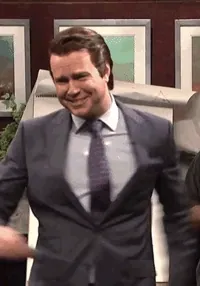 JKJKJK Ivanka is the worst, let's laugh at her!
As you might guess, the internet—which is no fan of Daddy's Little Girl…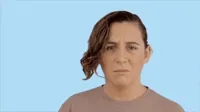 …had a FIELD DAY with this one.
*blows trumpet*
Bring in the memes!
Many people couldn't help but see certain resemblances.
But more than anything, people felt Ivanka most closely resembled a certain movie star: disgusting hooded Jurassic Park dinosaur that spits people to death, which… you know… isn't not apt. 🤷‍♂️
So it seems safe to say that this dress was not a hit.
Is it possible that there are some deeply shady people in the White House setting up Ivanka to fail?
One can only hope—we can all use the laughs!
The book Mrs. O: The Face of Fashion Democracy, available here, celebrates the life and fashions of First Lady Michelle Obama.
"The clothes, like the woman, feel both familiar and inspirational. Readily mixing high-end labels with more affordable brands, with a focus on craftsmanship and artistry, Mrs. O has elevated the notion of real value and ushered in a new era of 'fashion democracy'."
********
Listen to the first two episodes of George Takei's podcast, 'Oh Myyy Pod!', where we explore the racially charged videos that have taken the internet by storm.
Be sure to subscribe here and never miss an episode.