Teaching kids the value of a dollar is no small task. Indeed, some kids never learn the concept, such as every roommate I ever had!
But that is a whole other article.
Anyway!
It's tough to convey to children how money works when they don't have any actual real-life responsibilities, right? My mom would get so exasperated with me begging for stuff she took to just yelling "GET A JOB!" Which, you know, I was 8.
So…
But a woman named Shaketha McGregor, a mother and actual genius from Georgia, has cracked this code.
In response to their requests for cellphones and outings, SHE HELD A JOB FAIR FOR HER KIDS.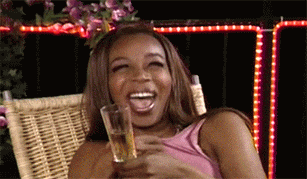 Shaketha posted the whole thing on her Facebook page and, I mean, just look at this.
There are job postings—for the positions of Kitchen Manager, Lead Housekeeper and Laundry Supervisor—job applications, an interview process and salary negotiations and we have decided to stan indefinitely.
The best part of the whole thing is that she billed it to her kids as a "surprise" in response to their requests and I cannot stop laughing.
Yesterday I told them that I've heard their requests and that I'll have a surprise for them today when they get home from school. SURPRISE!!! It's a whole hiring event!
The most SAVAGE but also INSTRUCTIVE and FORMATIVE trolling in human history.
So how did McGregor's kids respond?
As she told Buzzfeed:
"When they came in the house [they saw] the job fair and they were like, 'This is not what we asked for.' I told them if they want the things they're asking for then they have to get a job first. And to my surprise they brought me the applications one by one."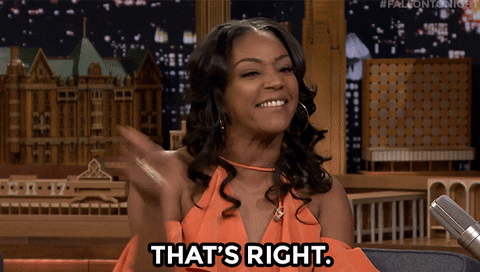 I bet they did.
Shaketha also told Buzzfeed she's gotten tons of messages from other parents inspired to hold their own job fairs. A whole entire legend and a parenting icon.
As you might guess, Shaketha has amassed a legion of new social media fans.
Shaketha Mcgregor andbher kids seem to be an amazing family and shaketha should get the mother of the year award! So proud of citizens like her! #shaketha mcgregor

— brendagriffin (@brengriffin) August 21, 2019
Great idea, Mom! Teach the kids some responsibility. Good job!!

— Elizabeth Flynn (@Elizabe12168199) August 19, 2019
She wished her oldest "best of luck in your future endeavors" on the job she rejected him for. 🤣🤣🤣 https://t.co/ksrgtoNDC7

— MarieKondoNeverSaidGetRidOfYourBooksYaRacistNob (@BayAlden) August 22, 2019
And some folks were reminded of their own moms who had similar procedures
My mom did something similar. We had a work contract to earn our allowance. Mom posted it in the kitchen, we were mortified when friends would come over and see it.

— Ted Phillips, CPA (@twphilli) August 20, 2019
Love this! My mom made my sister and I sign a contract to keep our rooms cleaned lol, but this lady took it to the next level! She held a job fair for her kids to earn allowance

-"Help wanted" for kitchen manager, lead housekeeper and laundry supervisorhttps://t.co/FZbfveEKTg

— Jobina Fortson (@JobinaFortson) August 20, 2019
This woman is a kindred soul with my dad, who said we were going shopping for my birthday present but, in reality, he drove me to work (at the job he had found me the day before). https://t.co/Wi9TTBiKzZ

— Ann Marie Svoboda (@SvobodaAnn) August 22, 2019
Seems we've found our new "Mother of the Year," every year in perpetuity.
Need to organize your little workers? This dry erase chore chart, available here, will do the trick.
********
Listen to the first episode of George Takei's podcast, 'Oh Myyy Pod!', where we explore the racially charged videos that have taken the internet by storm.
Be sure to subscribe here and never miss an episode.