If you have kids you need to fire all of your babysitters, because there is no way they are bringing this level of energy.
Meet Brandon Fries.
He works at the Sandusky, Ohio branch of Great Wolf Lodge, a chain of waterpark resorts aimed at families and kids. The Sandusky location has everything from an enormous indoor water park, to a giant arcade and a Build-a-Bear Workshop.
But honestly who cares about any of that because it all lacks the energy of the real main attraction at Great Wolf Lodge, Sandusky:
Brandon doing full-out Beyoncé choreography to "Crazy In Love."
Still caring about some lame water park and whack arcade (actually, if you've ever been, it's pretty cool)‽‽
Anyway!
Many have entertained children but NONE have given it this much energy.
Facts are facts. All other children's entertainers are canceled.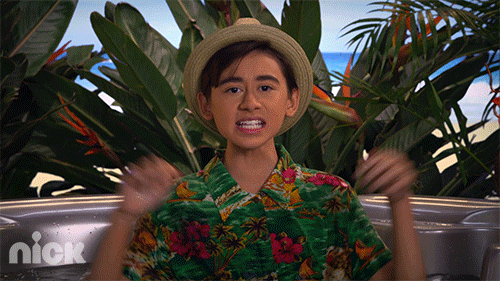 Anyway, while the best part of this video is obviously the adorable little blond girl in the foreground completely bewildered by everything happening around her not just in this room but in the world at large (we see you, little blond girl, and we salute you), Brandon must be given his kudos.
An investigation into live concert clips of Beyoncé in the name of journalistic due diligence reveals that Brandon has DONE THE WORK, people.
He's STUDIED THE CLASSICS, darling.
He KNOWS THE MATERIAL, honey.
Case in point:
The "Uh oh, uh oh, uh oh, oh no no" part of Brandon's dance is almost like watching Queen Bey herself if she did a concert in like a children's preschool or something for some reason.
Uncanny!
Looks like Maya Rudolph has some competition in the Beyoncé imitation game.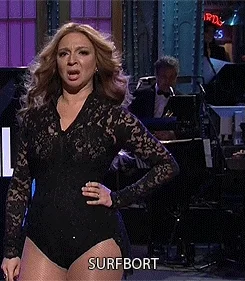 Anyway, Fries told Mashable that he's been "performing forever" and he is over the moon about his new viral fame. As he put it to Mashable:
"I just love to entertain people and make people happy. I feel so overwhelmed and so happy with all the positive reviews that [the video is] getting."
Aww!
And online, people were just as in love with his performance.
"These kids got served so hard that it will take them 10 years to realize it." —Andrew Areva/YouTube
We all need a little Queen Bey in our life and if we could only dance like that, too! Great Wolf Lodge employee entertains kids with flawless Beyoncé performance https://t.co/u7sUIBT7aq

— Kim Howard, CAE (@kimhowarddc) August 28, 2019
"The kids who visit the lodge absolutely LOVE this guy!! They always ask for pictures, autographs, etc after the dance parties are over.. the parents love watching him too and seeing how much their kids are enjoying their stay just because of this one employee! All this awesome energy, every night!" –Brooke Fries/YouTube
"Dance like your not watching nobodies kids"😂🤣

— Berry The Brilliant (@JasonBerrySr) August 29, 2019
"If your kids dance party doesn't have the full on diva guy then I'm not interested"–ahou/YouTube
"He dancing his you know what OFF HONEY." –LoLo White/YouTube
Well Brandon, if this Great Wolf Lodge gig doesn't work out, looks like you've got a built-in audience for taking the stage by storm.
Work, girl!
Watch the original perform in The Beyoncé Experience – Live!, available here.
********
Listen to the first two episodes of George Takei's podcast, 'Oh Myyy Pod!', where we explore the racially charged videos that have taken the internet by storm.
Be sure to subscribe here and never miss an episode.